August 24, 2022
Some people come into university knowing exactly what they're going to do with their lives. I relate more with everyone who has come into university with a murkier vision of their final destination. Most of us are looking to better educate ourselves and find out what our future lives as professionals could look like. With this said, I personally have some strategies that I think can help me and many others to at least start the process of "figuring it out".
Posted in Careers, Health & Wellness, UBCO Life | Tagged career planning, graduation, motivation, student life, wellness | Leave a response
November 15, 2021
If your graduation date is coming up soon, you've probably given a thought or two to grad school and whether it's the right choice for you. If you're feeling unsure, we've got a few tips to help you choose your next adventure after grad.  Why attend grad school?  If you love learning, grad school might be […]
Posted in Advising, Careers, Grad | Tagged grad school, graduate school, graduation, masters | Leave a response
August 19, 2020
Clear up some common concerns and learn what you can actually expect from the co-op program — all from the perspective of a student who's experienced it.
Posted in Careers | Tagged co-op | Leave a response
July 15, 2020
Looking for a new job online? UBC Okanagan career advisors share some great tips to make the most of your virtual job search.
Posted in Careers | 1 Response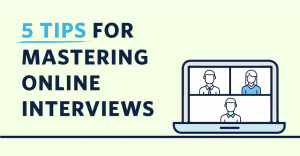 May 13, 2020
UBC Okanagan career advisors have some tips on how to master online etiquette and make sure your online interview is a success.
Posted in Careers | Leave a response