Anyone else is worried about hitting the job market after grad? Lucky for us, UBCO has great career services to help make this process easier. Let's take advantage while we still can, people! 
Start by thinking about where you might want to go next
Consider your options. Do you want to apply for grad school? Start your career? If you're not sure, try the Career Pathways page, or talk to a Career Advisor. They can help you figure out what your options are, so looking at a job board feels way less overwhelming. 
Revamp your resume
How long should a resume be? What kinds of skills are important to include? Did you know that you should tailor your resume to the position you're applying for? These are the kinds of things a Career Advisor can help you out with. Let's get our resumes in tip-top shape, people! 
Tailor your cover letter
It's always a good idea to customize your cover letter to whatever job you're applying for. If you want to make your cover letter shine (and you always do), book an appointment with a Career Peer Mentor. They'll have tips to help you stand out from the crowd. 
Practice, practice, practice your interview skills
Getting an interview is super exciting, but the interview process can make people really nervous. There are some interview tips on the resume, cover letter, and interview page. Get feedback on your interview skills before the big day by booking a mock interview with a Career Advisor. This is a low-stakes practice sesh that can help you become more comfortable with interviews and learn tips to improve your skills—and maybe even help you get that job offer!
Know how to filter job boards to find jobs that interest you
The Student Job Board is a great resource for finding local student jobs. If you're looking to filter it for the jobs you want to see, there's a helpful little video on the Student & Alumni Job Board webpage. If nothing on the Student Job Board catches your fancy, check out a website like Indeed, where you can specifically search for the type of job you're looking for and the location. 
Don't be afraid to reach out
Even if your skills are strong, meeting with a Career Advisor can help take them one step further to that professional level. Take advantage of these services while you can, seriously! Career Development is one of those resources that can only make your job search easier, so don't hesitate to use them. 
---
About the author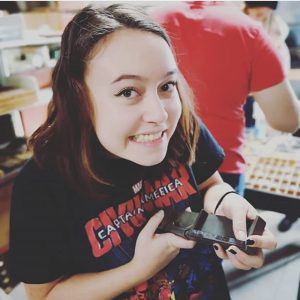 Sarah Kloos is a transfer student from Okanagan College. She's a Creative Writing major, a collector of cool rocks, and a lover of novels. While she's still not 100% sure what she's going to be when she grows up, she's okay with that. For now, she's learning everything she can from her Work Study experience and loving every minute of it.