As students, we may think we know everything about learning, but did you know there are myths about the best way to study? We're debunking some popular study myths with professionals at the Student Learning Hub. 
Myth:
If you start studying too early, you'll forget everything by the exam period
If you're worried about forgetting the content two weeks after you study it, don't worry! Starting early can help you retain information better, even if you have to brush up on some content before your exam. If you start early, you give yourself more time to process the content, which leads to better info-recall later! 
Myth:
Scheduling your study time is only taking away time you could use to study
Scheduling when you're going to study which content can actually reduce your stress. It helps you understand your workload and avoid cramming. It can also help you understand what times you're most productive. You don't have to commit to a full schedule either! Just add a few tasks to your calendar to dip your toes into that organized life. 
Myth:
Read it, then read it again and again and again
If you've read a paragraph six times and can't remember a word of it, try active reading, or switching up your methods. Studies show that one of the best ways to study is by explaining the content to someone else. Give it a try! 
Myth:
Focus on one chunk of material at a time
I was taught that it's best to focus on one section of content until I know it and then move on—I only just learned that this isn't true (in my last semester of my undergrad). However, studies show that you absorb information better when you vary your content and questions throughout your study session. Next time you pull out those cue cards, give 'em a little shuffle. 
Myth:
Study all day every day for a week before your exams
Studying all day every day is a great way to burn out before your exam. Instead of focusing on the quantity of your studying, focus on the quality of your studying. Put your phone in another room and study hard for a half hour. Then take a break! 
Myth: Find a study method you like and stick to it
The same method of studying (flashcards, quizlet, etc.) may not work for all the content for all your classes, and that's okay. If your methods aren't working, talk to a Peer Mentor or the Learning Strategist to find something that works for you 
Myth: Memorization = learning
You can recite your whole textbook without actually understanding anything it's saying. Give yourself time to process the information, connect it to other things you're learning, and apply it. And please, if you think you'll use this info in your post-uni life, don't cram for your exams. You will not remember that info. Instead, spread your studying out to help you get a better understanding of the content. 
Myth: Failure is bad
Yes, failure feels bad, but it can also kick your butt into gear. You may want to feel bad about yourself and your progress, but pick yourself up, change your study tactics, and do better next time. 
---
Have you been a victim of any of these study myths? Let us know in the comments.  
Looking to switch up your study style, improve your writing skills, or get help with specific classes? Check out the Student Learning Hub. 
---
About the author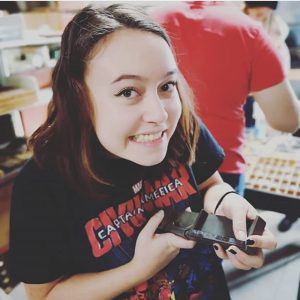 Sarah Kloos is a transfer student from Okanagan College. She's a Creative Writing major, a collector of cool rocks, and a lover of novels. While she's still not 100% sure what she's going to be when she grows up, she's okay with that. For now, she's learning everything she can from her Work Study experience and loving every minute of it.