The best time to visit waterfalls is in the spring, which means that we've got to get out there now. Like right now, go get your coat.
Fintry Falls – West Kelowna
This hike is only about one kilometre long, but don't let that fool you—it's still a workout. The majority of the trail is stairs, so your heart rate will be *elevated*. If you take the bridge past the falls, there are spots where you can swim … but maybe wait until the weather warms up.  
Hardy Falls – Peachland
I know it can be a long drive for such a short hike, but the falls are so worth it. It's short and sweet, a great Sunday drive to get you some fresh air and lovely views. 
Mill Creek Regional Park – Kelowna
This is a nice, easy, out-and-back trail. At 2.6 km it's a great trail for beginner and expert hikers alike. You'll get lots of shade from the Black Cottonwood trees, so this would be a great trail to escape the summer sun while still being outside!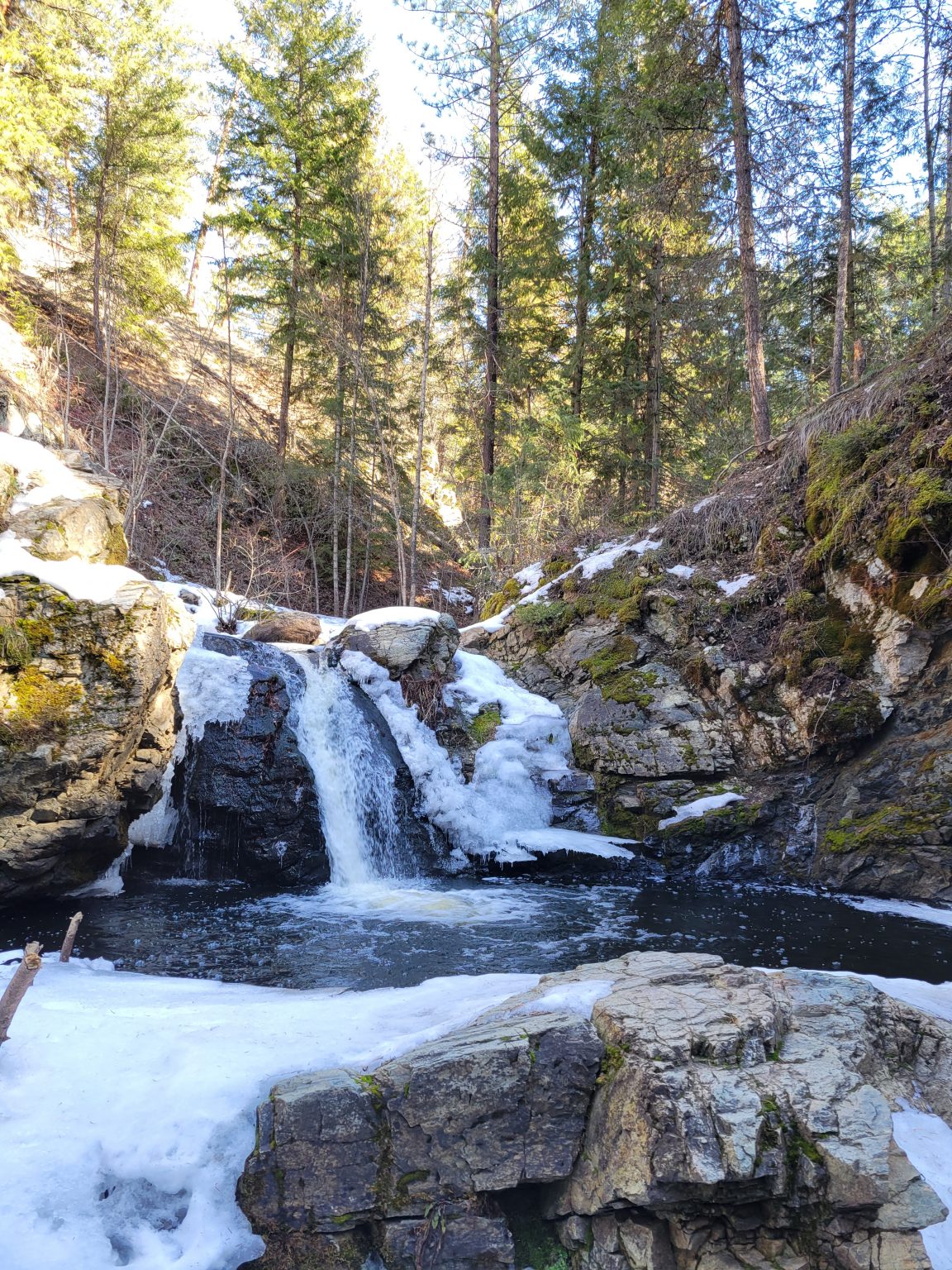 Naramata Creek Falls – Naramata
This may be the furthest drive from campus (1.5 hours), but the falls are really nice. Reviewers say that the trail isn't marked well, but if you follow the creek, you'll get to the falls in no time. 
Glen Canyon Regional Park – West Kelowna
There are three trails in the Glen Canyon Regional Park: the Glen Canyon Greenway, which has stairs, boardwalks, and bridges; the Doe Trail, which follows an old access road before joining up with the Greenway trail; and the Buck Trail, which is the easiest trail. All options will eventually link up to the Greenway, which leads to the falls. The nice option about having multiple trails is you can enjoy the falls over and over again. 
Cosens Creek Falls – Vernon
AllTrails may mark this as an easy hike, but reviewers say good shoes are needed. The walk through the provincial park is a cottage-core meadow dream, so make sure you go in April-May to see the best of the wildflowers and falls. 
BX Falls – Vernon
This is another moderate hike, so make sure you've got a good pair of shoes and you're ready to climb some stairs. Don't worry, though—when you get to the end of the 6.7 km trail, there's a little pool to dip your toes into. There are also adorable little fairy houses hidden along the trail. So cute! 
It may be tempting to jump into the falls at the end of a long hike, but not all waterfalls are safe for swimming in. Do your research beforehand and be safe out there! If you're new to hiking and not sure what you need, check out our Hiking for Newbies blog post. 
---
About the author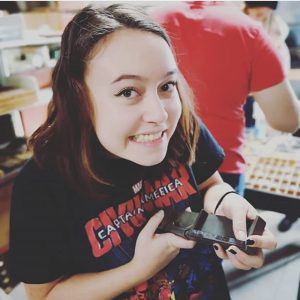 Sarah Kloos is a transfer student from Okanagan College. She's a Creative Writing major, a collector of cool rocks, and a lover of novels. While she's still not 100% sure what she's going to be when she grows up, she's okay with that. For now, she's learning everything she can from her Work Study experience and loving every minute of it.