April 24, 2023
Coming this far is a big achievement and all of our efforts deserve a moment to be honoured. Here on some ideas!
Posted in Exams, Health & Wellness, UBCO Life, Uncategorized | Tagged exams, final exams, finals, Kelowna, motivation, student life, studying, Wellbeing, wellness | Leave a response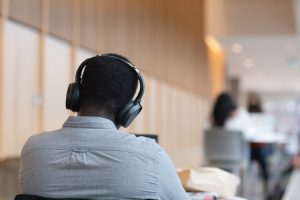 September 13, 2022
School is here, and classes are starting to get serious. You may be thinking about where you could see yourself studying (or trying to) this year. Whether you're new to campus or just looking for a change, take this quiz and find out which campus study spot could suit you best!
Posted in New to UBC, UBCO Life | Tagged campus life, student lounges, study spots, studying | Leave a response
February 8, 2022
Ahh, the beginning of a new semester. So much hope, so much motivation. Let's start this semester off on the right foot by getting organized ASAP. The best way to do that is by organizing your due dates as soon as you get your syllabi. Not sure where to start? We're sharing three different ways […]
Posted in UBCO Life | Tagged deadlines, homework, organization, studying, time management | Leave a response
November 10, 2021
We're getting close to the end of the semester, which probably means a lot of long nights ahead. But never fear, snacks make everything better and I've got a list of study snacks for whatever mood you're in. Home stretch, guys. We've got this!  When you're feeling motivated  If you're on a roll, you want an […]
Posted in Health & Wellness, UBCO Life | Tagged snacking, snacks, study snacks, studying, UBCO Foodie | 1 Response
October 7, 2021
Midterms are creeping up fast, and the library can get crowded (and loud) at this time of year. But never fear! One of the best parts of UBCO is the multitude of great study spots. I'm sharing some of my favourite spots to hunker down and study, and I'm also sharing a few new study spots to check out.  Sarah's top study spots  […]
Posted in New to UBC, UBCO Life | Tagged online classes, study, study spots, studying | Leave a response