Summer is over, simple and plain. Whether you were dreading it or looking forward to it, there's no avoiding that the winter term has arrived. After accepting this reality there are many things to think about, like what classes you might want to drop or add. As you navigate the start of the school year, you may also be thinking about where you could see yourself studying (or trying to) this year. Whether you're new to campus or just looking for a change, take this quiz and find out which campus study spot could suit you best.  
The Quiz
Track your responses (a, b, c or d) for the final result.
Which of these is closest to your ideal Friday night?
Book club dinner
Drive in movie
Clubbing
A fat nap
Where would you most want to eat?
A cozy coffee shop
A floating restaurant
Carnival food trucks
Your kitchen
Pick a tv show.
Parks and Recreation
The Office
Squid Game
Our Planet
Which of these majors would you choose?
History
Visual Arts
Human Kinetics
Engineering
Pick a form of exercise.
Pickup basketball
A run/walk in the forest trails
Going to the gym
Exercise? What's that?
How much sleep do you get (closest on average)?
6 hours
8 hours
10 hours
12 hours
Pick a profession.
Teacher
Park Ranger
Actor
Entrepreneur
Which dish would you eat every day for the rest of your life?
Sushi
Tapas
Pizza
PB&J
How would your friends best describe you?
Responsible
Chill
Loud (but funny)
Shy
What's your favourite season?
Fall
Spring
Summer
Winter
---
The Results
Mostly A's – the Library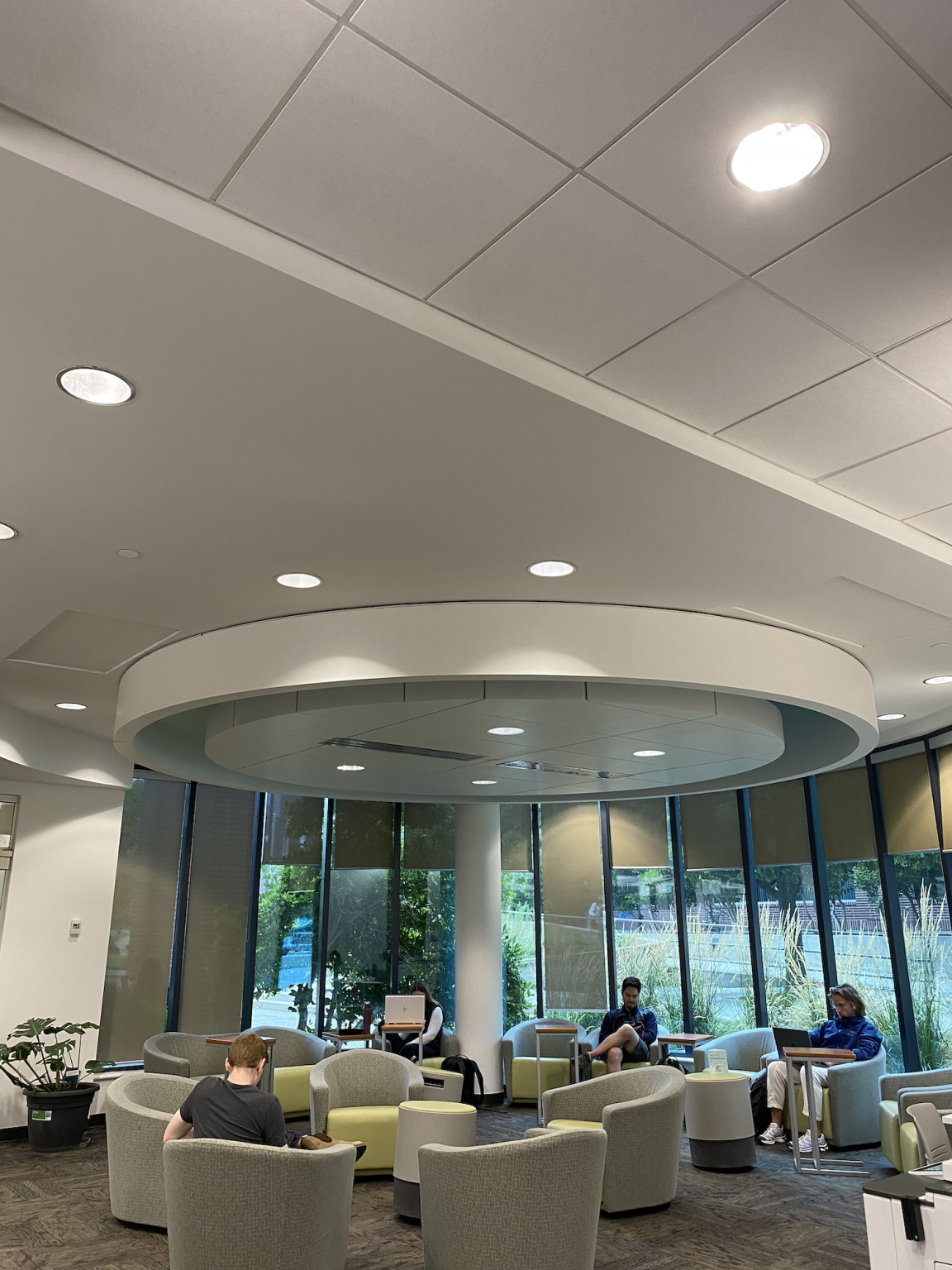 You are someone who requires an environment that feels academic in order to focus on work. While you could study elsewhere, the library is the place where you find it the easiest to settle into a productive mindset. You feel at ease knowing that resources like books and the librarians are all around you.   
Mostly B's – the Arts Atrium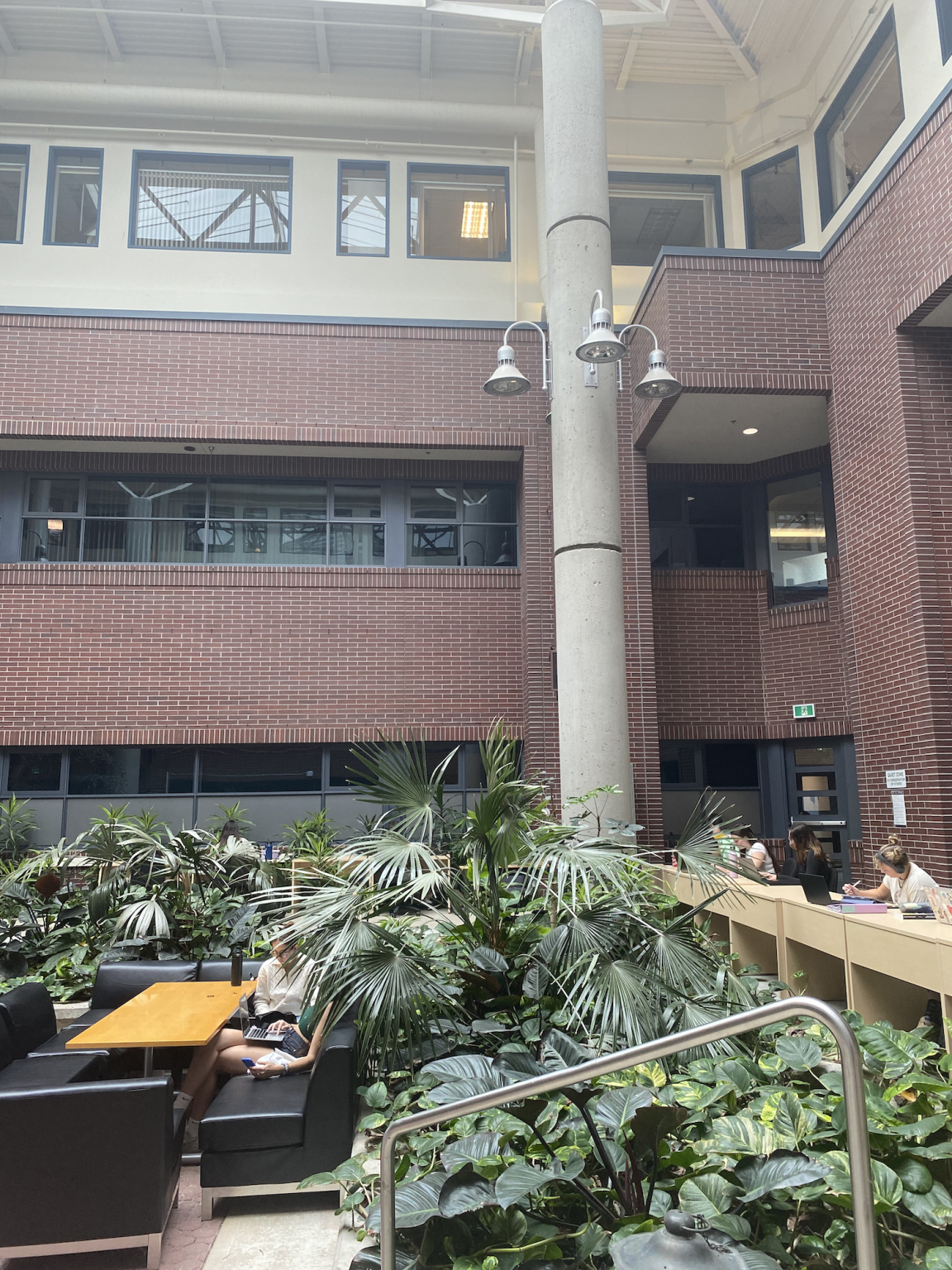 If you got a majority of B's, then the Art's Atrium is probably your best bet. You usually struggle to find a great study spot because you want a natural and aesthetic location, but also find it hard to study outside because of all the distractions. By studying in the Art's Atrium, you get the best of both worlds. The atrium has enough greenery and open air to feel like the outdoors, and yet it is hidden in the heart of the Arts building, shielding you from external noise.  
Mostly C's – Commons Ground Floor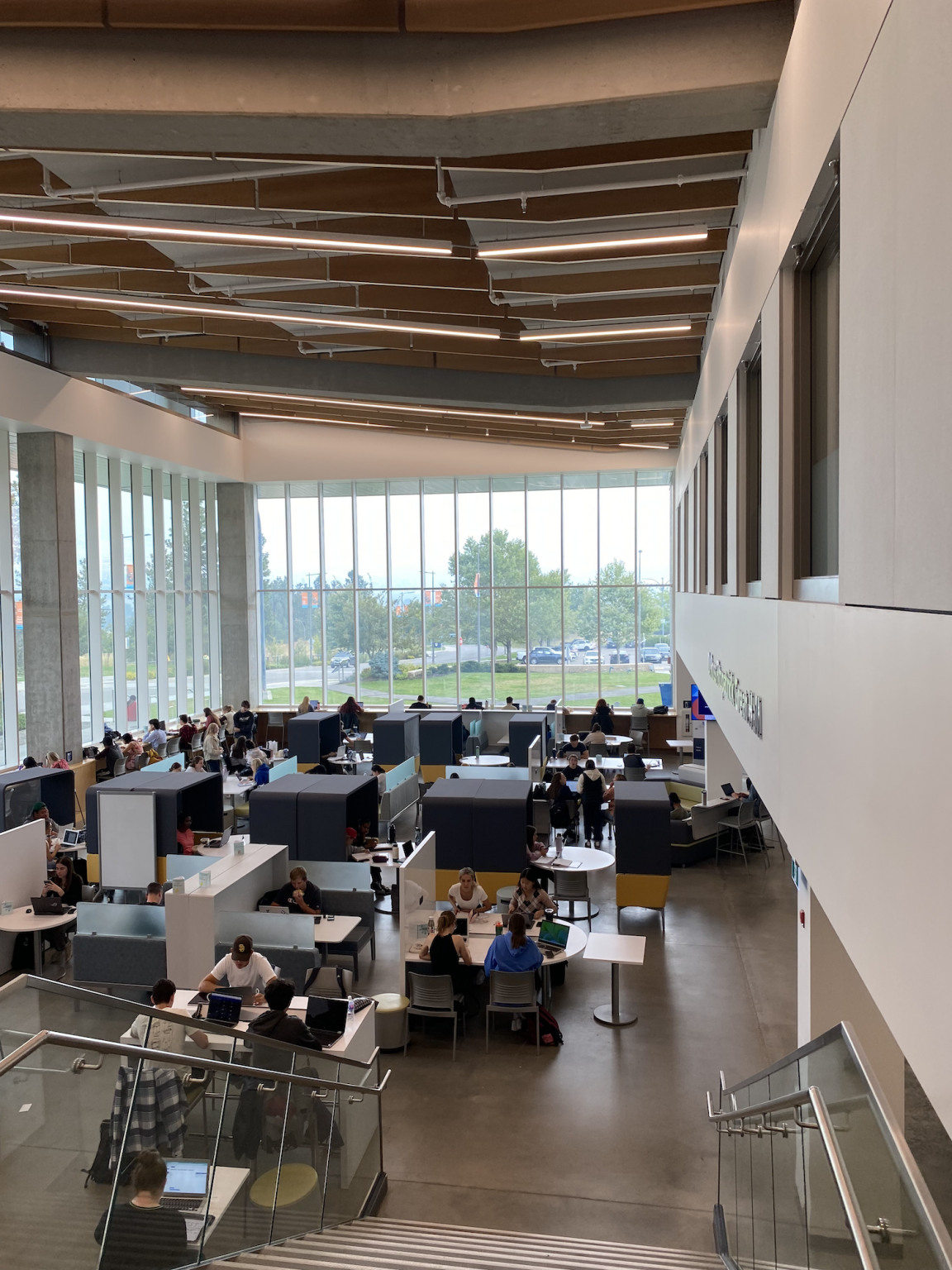 If you got mostly C's, I'd bet that you'd love the Commons ground floor. You are almost certainly a notorious people-person. You function best when surrounded by others, familiar and strange. Although not everyone around you is studying, being in a room with other students who are doing things (eating, studying, talking) motivates you to get something done. Your superpower is that you're able to focus on academic work even when there's chaos all around you.  
Mostly D's – Commons Study Room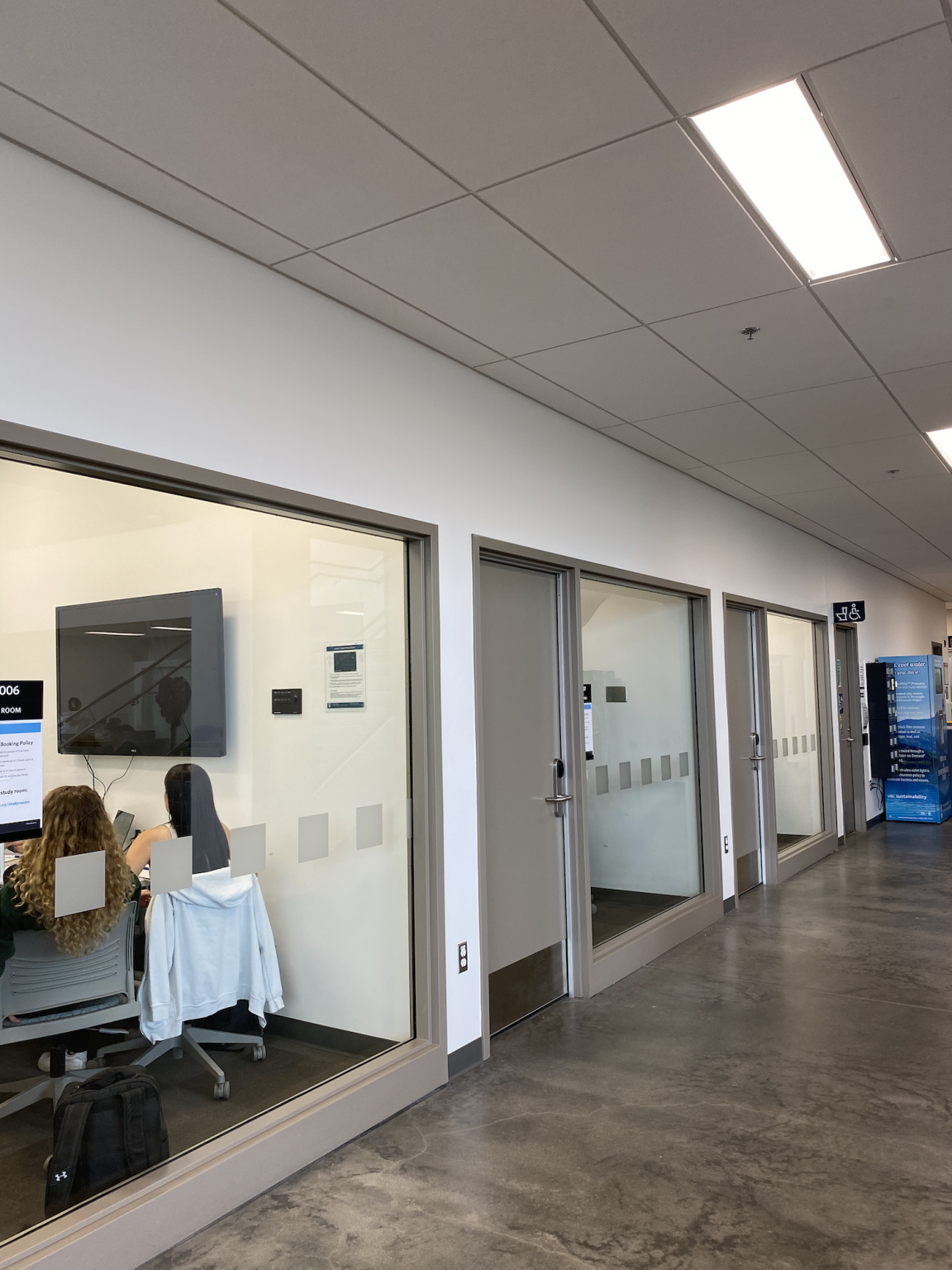 You most likely are protective over your home as a sacred place for recovery (eating, sleeping, entertainment). Basically everything other than work. In light of this you'd prefer to study somewhere else. The only problem is that you can't focus around other people. You need a quiet solo spot that's still in an academic setting. If you book a Commons study room, you can enjoy studying in isolated peace, make use of the whiteboard walls and take breaks with a spin on the chairs.  
Conclusion
Of course, the results of this quiz should be taken with a grain of salt. The connections aren't at all definitive. Your result is simply meant to be an option that could work for you. If you disagree with yours, the location descriptions could give you an idea of similar places that would best suit you.  
---
ABOUT THE AUTHOR
Alvin Nganga is an International Student from Nairobi, Kenya. He's an international relations major and a lover of basketball and all things creative. As a summer content creator, he's looking to entertain and connect with the UBCO community. In the process he hopes to meet new people and have a lasting impact in whatever way he can.