Midterms are creeping up fast, and the library can get crowded (and loud) at this time of year. But never fear! One of the best parts of UBCO is the multitude of great study spots. I'm sharing some of my favourite spots to hunker down and study, and I'm also sharing a few new study spots to check out. 
Sarah's top study spots
Commons 105
This is a quiet workspace in the Commons building. It's got little individual study stations and giant windows, so you can see how much daylight you've wasted scrolling through Instagram.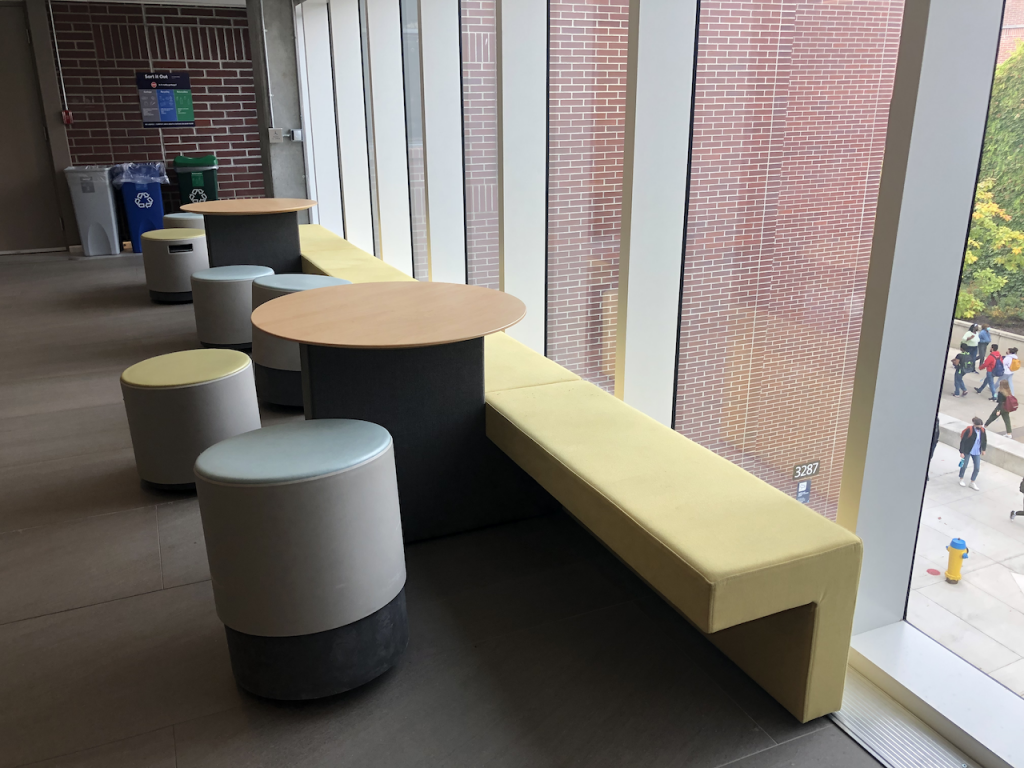 Commons second-floor mezzanine
I think this floor is technically called floor 2.5 and is a great spot to study with friends. It's right in that hallway between the Commons and the Library, so research materials are only a few steps away. Keep in mind that there are only a couple places to sit here, and beware the little green cylinder chairs, they're great for an ab workout (soooo not the most stable).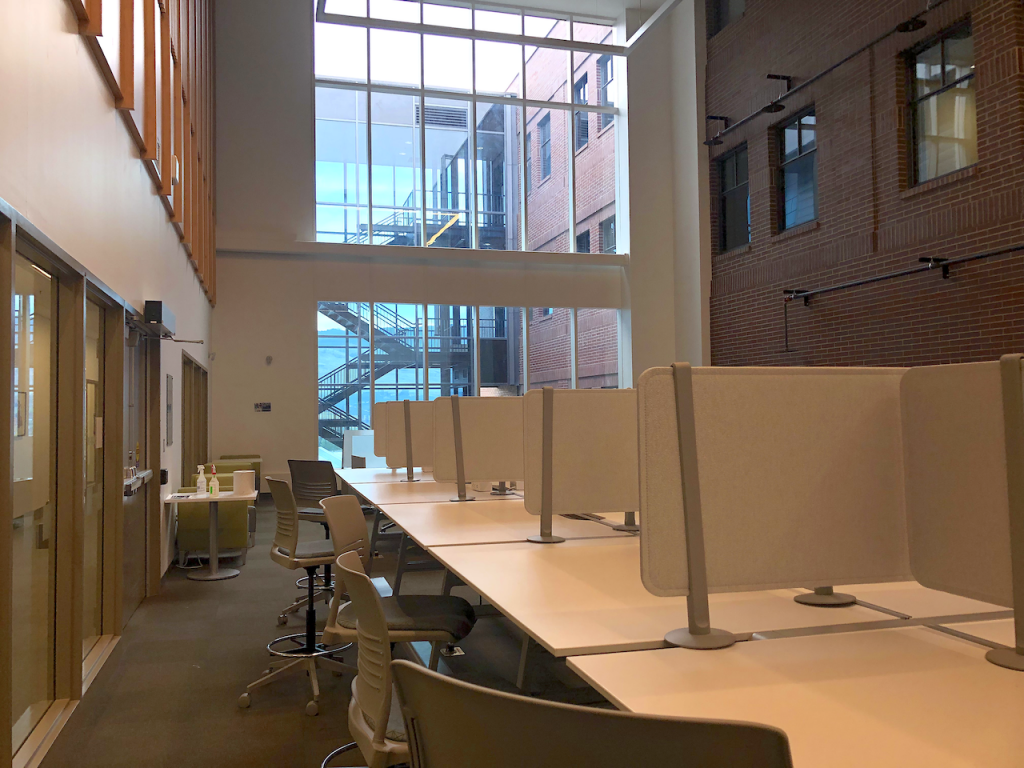 Science Atrium
This one's outside, so take advantage while the weather's warm. It's so peaceful, and I just love how green it is (while still having seating that isn't concrete). Also, there's a chessboard out here for anyone who loved Queen's Gambit.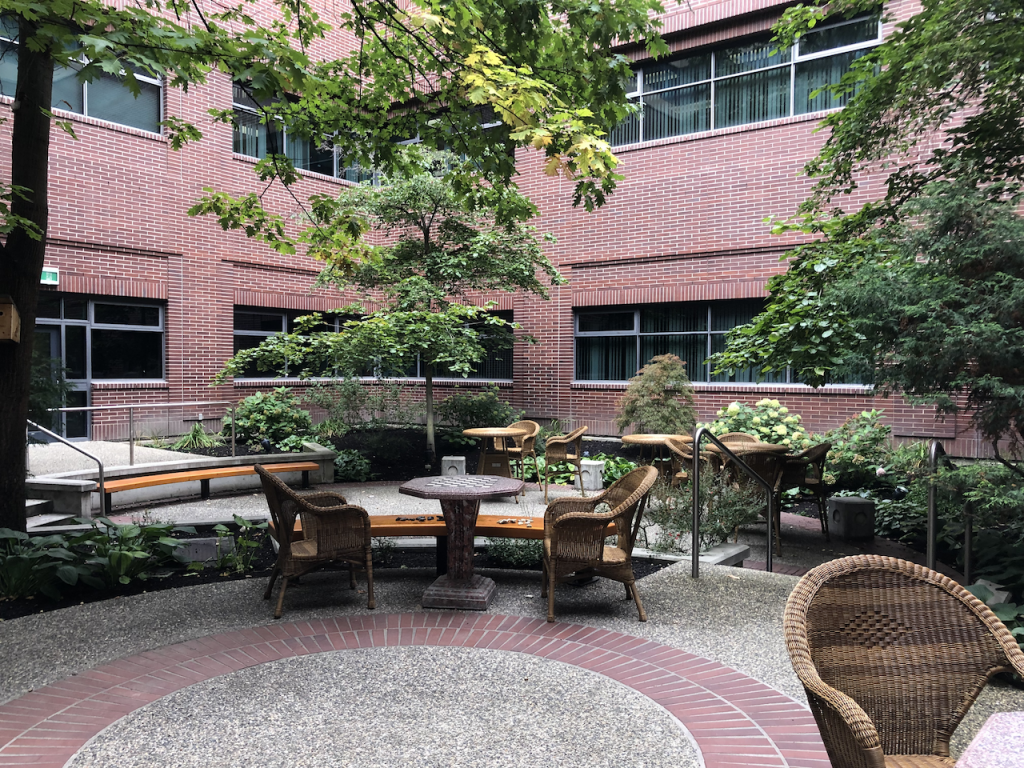 Study Rooms
I always book study rooms when I really need to focus. Whether it's a group project, a research essay due in a couple of days, or cramming for a midterm, I feel like I focus better in these little rooms. You can book one in the Commons, or EME, just remember you can only book 6 hours a week.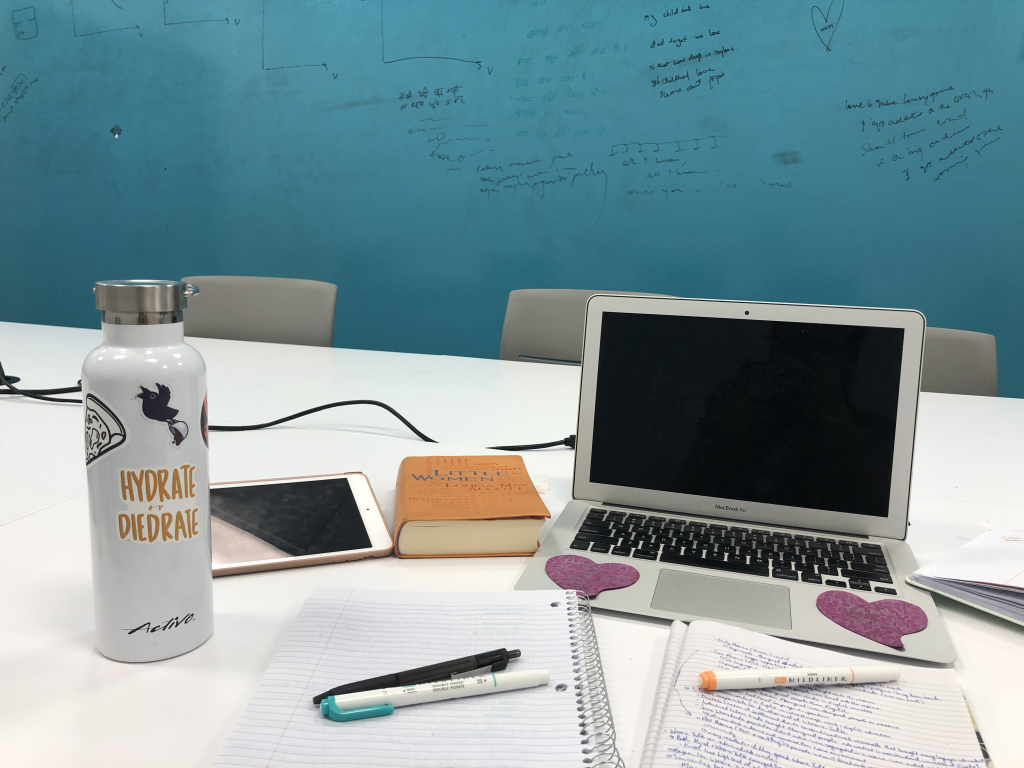 New study spaces
The Ballroom
The Ballroom has been set up with some tables and chairs as extra study space. This would be a good space for online classes or individual work. Plus, the few times I've been in here it's been extra quiet, so take advantage while nobody knows about it! 
Arts Lobby/Hallway
Did anyone else notice the construction around the main entrance to the Arts building? In collaboration with the SUO, the whole lobby and hall got revamped. Now it's full of student art, plants, and a couple of booths for virtual studying. The hallway portion is sectioned into individual booths like before, but the chairs are way comfier now, and they're a good spot for taking online classes (beware, it can get echo-ey in here though, so you might have to mute your mic). The big yellow booths are also good for online classes, since they block out the echo. 

If none of the above spaces are speaking to you, you can find your own favourite study spots on the Informal Learning Spaces website. It's got info on how many people these spaces can hold, and what's nearby. You can also filter the results if you have a specific building in mind for your study needs. 
Where do you love studying on campus? Is it one of these spots? Fill me in on all your hidden gems (or obvious choices) in the comments! 
---
About the author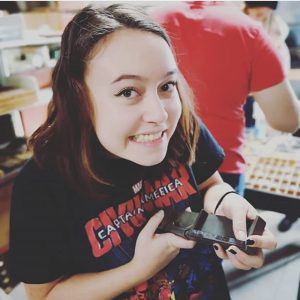 Sarah Kloos is a transfer student from Okanagan College. She's a Creative Writing major, a collector of cool rocks, and a lover of novels. While she's still not 100% sure what she's going to be when she grows up, she's okay with that. For now, she's learning everything she can from her co-op work term, and loving every minute of it.