You are in the perfect place if you are looking for ways to transform your room from a drab Mojo Dojo Casa house to a vibrant Barbie Dreamhouse. 
Disclaimer: This is not just for the girls, it is applicable to everyone!  
So let's get started and make OUR collective interior designer dreams come true! 
Lighting
We all know that dorms and student apartments can have the too-bright, yellowish, hospital-looking lighting that does NOTHING to make your space feel inviting. To fix that, add lamp(s) that create a warm glow and make your space so much cooler e.g. sunset lamps help to make your space feel cozy and appealing, LED lights that change colors to create a vibrant atmosphere, and if you want to be extra funky, a disco ball will add a touch of excitement.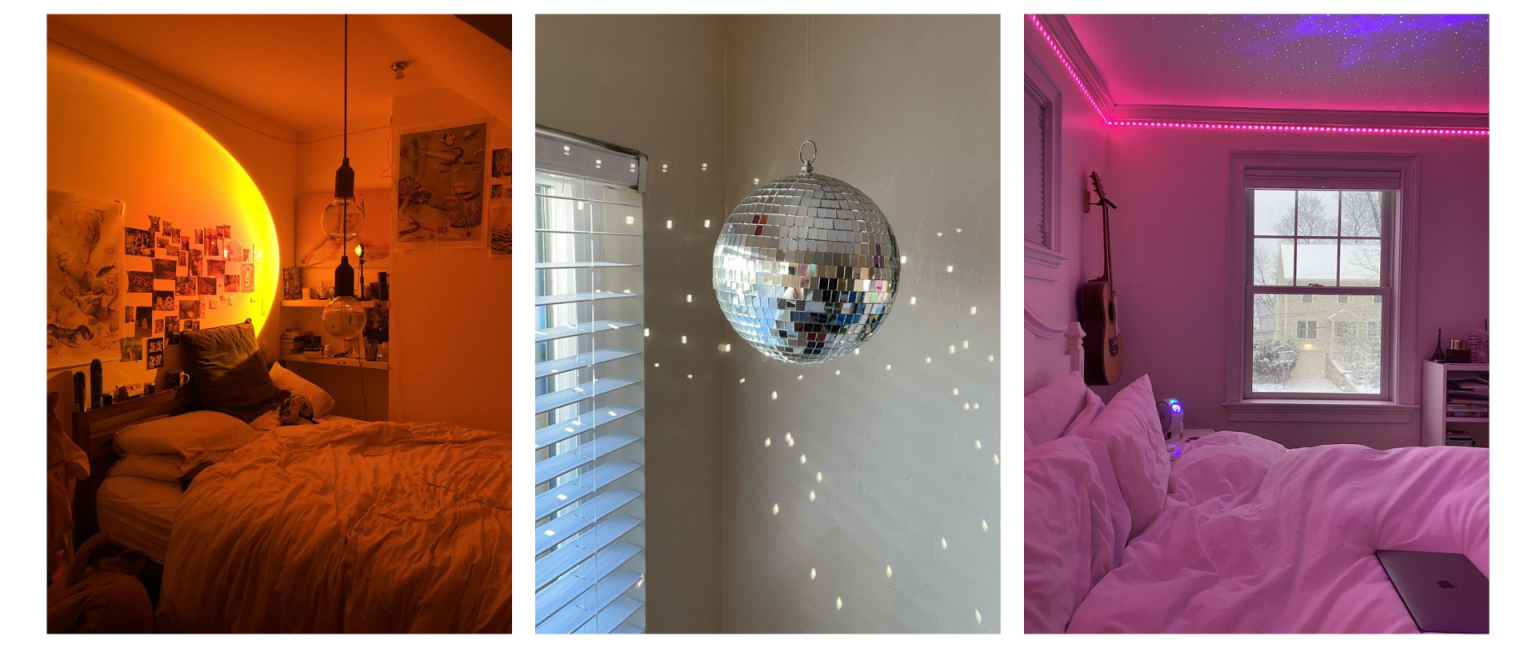 Scents
When I think of home, I remember my loved ones' scents. So to make me feel like I am being enclosed in a warm hug from home, spraying the same perfume/something similar to what they use lightly around my room brings that nostalgia and comfort. And you can do the same too, just make sure to ask first (if you have roommates) before doing this. 
Bedding
I think we can all agree that your bedding has such a big effect on the vibe of your room. You want to use bedding that is cohesive with the other decorations in your room. For example, if you are going for a cottage core aesthetic, I would suggest using a floral design or soft pastel colors for your bedding, if you are aiming for royal bedroom vibes, consider using white, green, or blue colors for your bedding. 
Trinkets
Add little trinkets around your room that perhaps have a special meaning or that evoke positive emotions in you. Some examples are postcards, figurines, tiny plates, pressed flowers, etc. Adding these personal touches makes your room feel like yours and makes your space feel comfortable. 
Walls
Don't ignore your walls. Sometimes, we focus all our decorative attention on the actual walkable space of our rooms, and we forget about the walls enclosing the space. Think of your walls as blank canvases for you to customize. Some ideas you can implement are posters, records, calendars, mirrors, notes with little sayings, letters from loved ones, wallpapers, photos of loved ones or yourself, and so forth.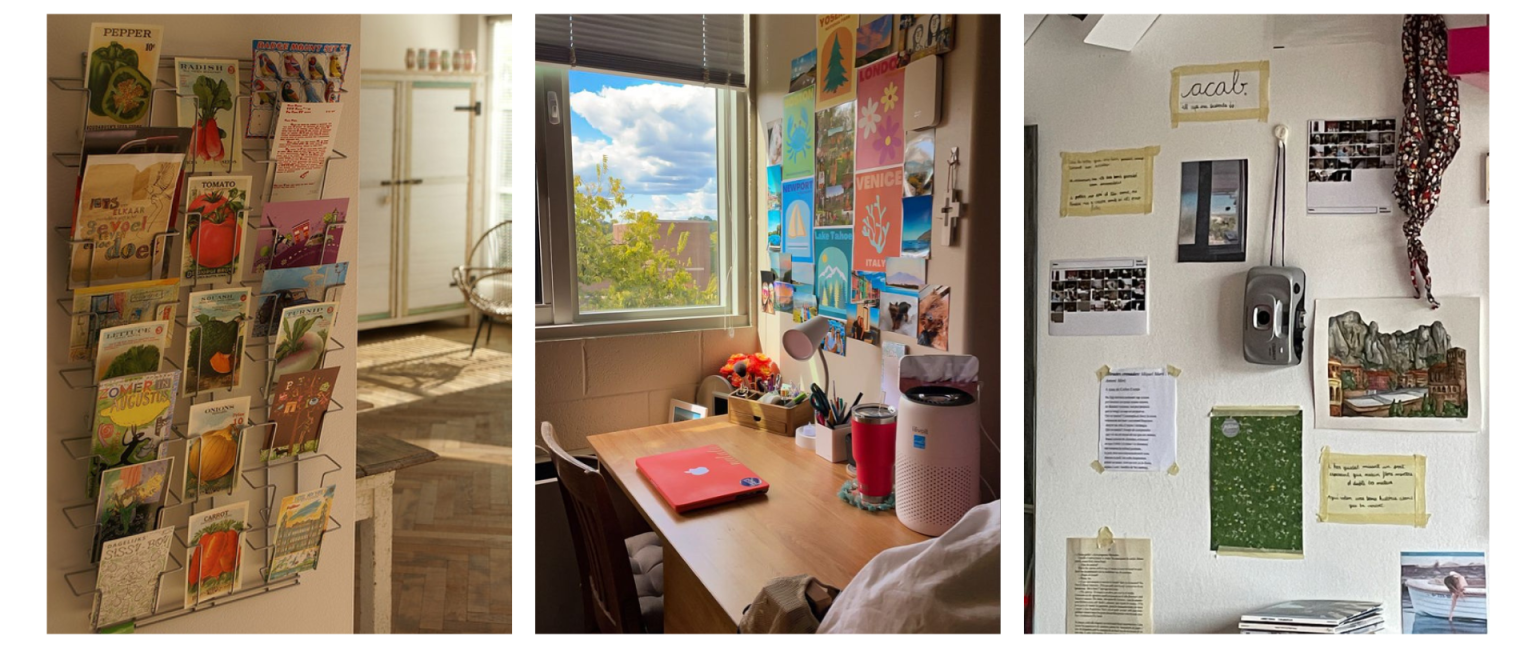 Plants
Home for me = care. So if you want to make your space feel more homey, a plant is perhaps the solution to that because it requires your care. You can get a fake one, which you only have to dust, or a real one if you are feeling confident.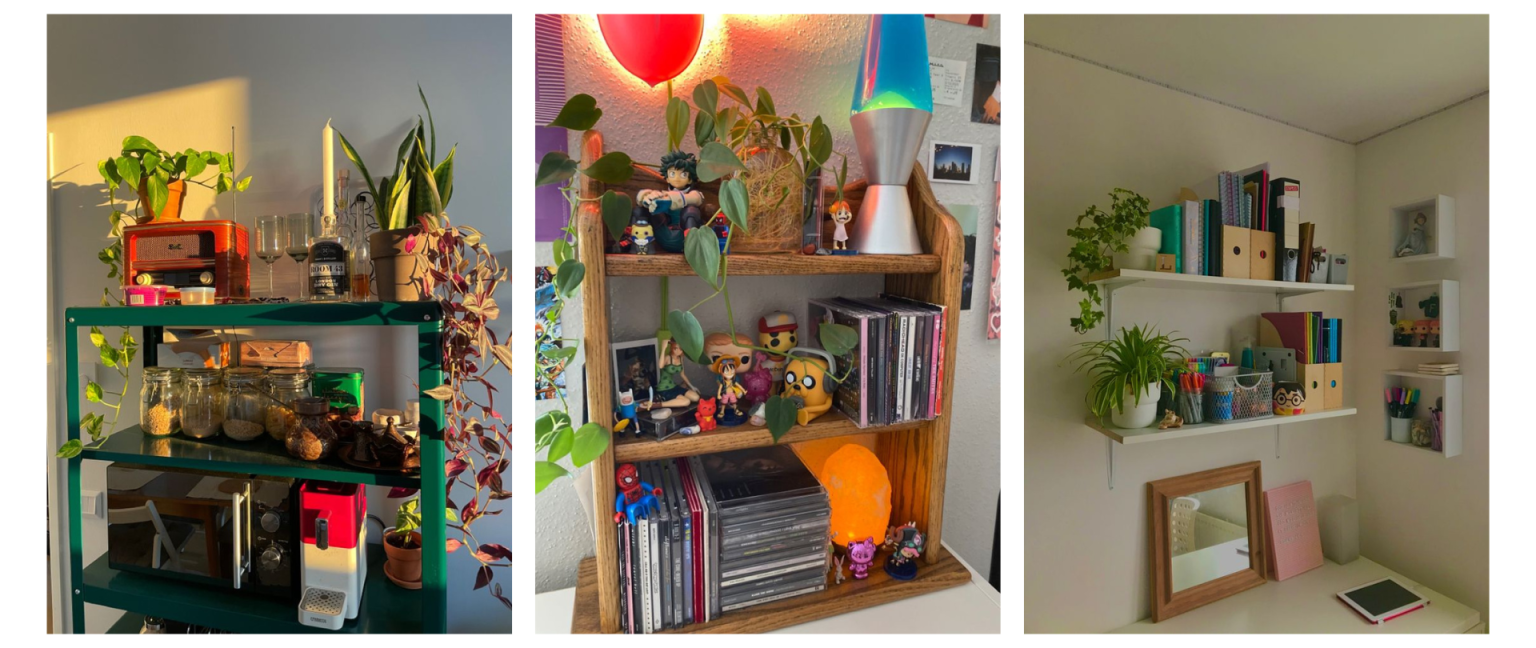 Storage
Sometimes, we forget about this important aspect of moving into a dorm or an apartment. After unpacking everything, you realize that you have nowhere to put some stuff, especially the miscellaneous items. To solve this problem, I have some recommendations. You could get a multi-tier cart with wheels (these have been popular for a hot minute), an ottoman to put under your bed and to serve as a stool, or even a cute little shelf. All these solutions are cute but functional and will help make your space less cluttered.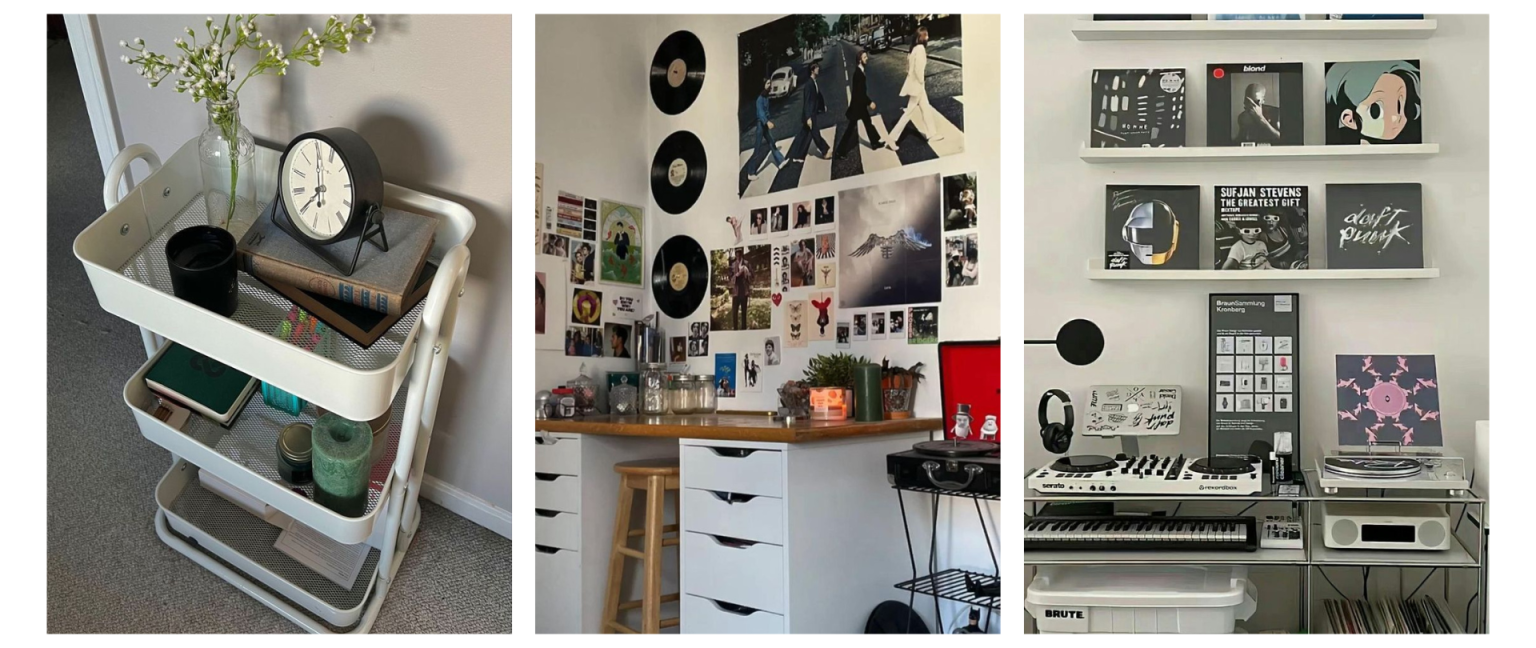 Now, because I love you guys, I have added some extra tips. Read on! 
Extra Tips
Don't add too much stuff or too little stuff.
You will know that you have way too much stuff in your room if it feels like an enclosure or you feel choked by your space. On the other hand, if your room looks as dry as a desert with tumbleweed going through it, then you have very little stuff in there. Adjust your room accordingly to achieve the perfect level of comfort and coziness. 
When in doubt — photos!
Photos remind us of memorable moments shared with loved ones and having those around your room can really help make your space feel like home. To save money and time, you can print some of your favourite photos at home before moving into your university dorm/apartment. 
Alas! We have come to the end of this wonderful read. I hope you enjoyed reading this blog and that my tips have given you ideas of what to do to quell that homesickness. Have a great school year ahead! 
---


ABOUT THE AUTHOR
Kikiola Ojuko is a first-year international student from Nigeria studying Computer Science. She enjoys making new food, scrolling on Pinterest, and dancing her heart out. She is a child of God, and she loves creating content that gladdens people's hearts and brings a smile to their faces 🙂