I am a sucker for bubble tea. It's my go-to treat. This week I took my boyfriend out to try four well-known bubble tea cafes in Kelowna, and we are full of tapioca and opinions. 
Formosa (4.7 on Google)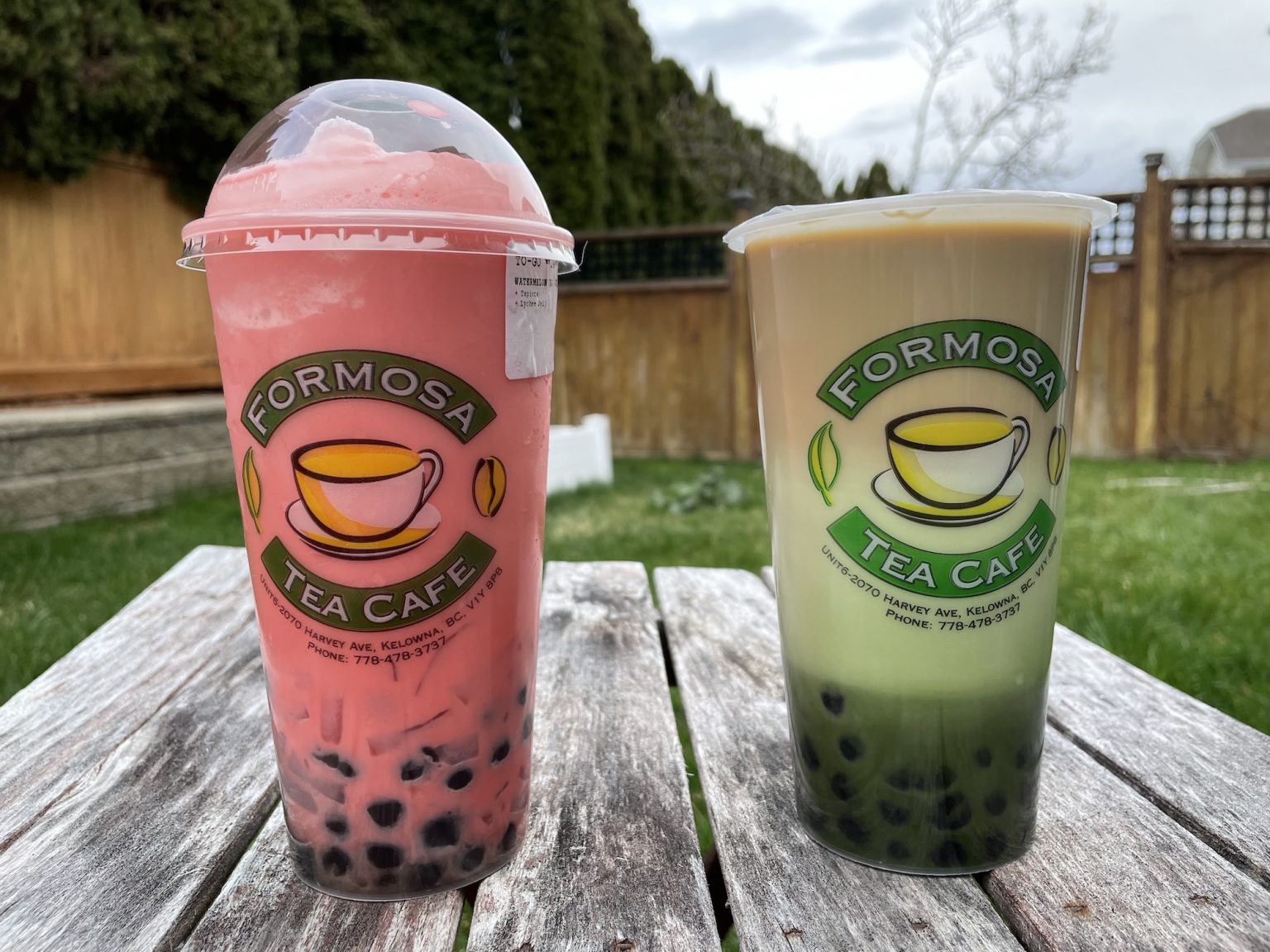 This is the top-rated bubble tea café in Kelowna, so let's see if the hype is real. 
Price: $6 – $9 
Stephen: Formosa was all I knew for the longest time. I think they are one of the first major players in Kelowna. I find their menu looks deceptively smaller than some other's, but they often have specials posted on the walls. 
Sarah: Yeah, I tried a Formosa special drink, the matcha café au lait. It's a great energy booster for the mid-afternoon blahs, since you're getting caffeine from the matcha and the coffee. How was yours? 
Stephen: I had the blended watermelon with half tapioca and half lychee. Formosa's flavours are solid and reliable, so there was no surprise that this was a good drink. 
Sarah: One thing about Formosa is that I find the tapioca is a little firmer than other places in Kelowna, which isn't bad, I just like my tapioca on the softer side. 
Stephen: That's true, and the price at Formosa is usually higher. But they do have a rewards program, so that's cool. 
OneZo (4.6 on Google) 
When I told friends that I was going to try different bubble tea places in Kelowna, they all told me to go here. 
Price: $5.50 – $8 
Sarah: So, looking at the menu, it's smaller than other bubble tea cafes in Kelowna, but they've always got seasonal drinks posted online and in the café. 
Stephen: Yeah, but their homemade tapioca definitely makes up for it. They have a variety of colours and flavours of tapioca, and the texture is incredible. 
Sarah: Yeah, they really play with texture here, I got the Totaro milk tea with purple tapioca and it has crushed up taro in it which makes it gritty and creamy at the same time. 
Stephen: I got the orange passion green tea, and it was refreshing. It's got some tartness from the fresh passionfruit seeds and pulp, and I really enjoyed it. I think OneZo is my pick as Kelowna's best. 
Chatime (4.4 on Google)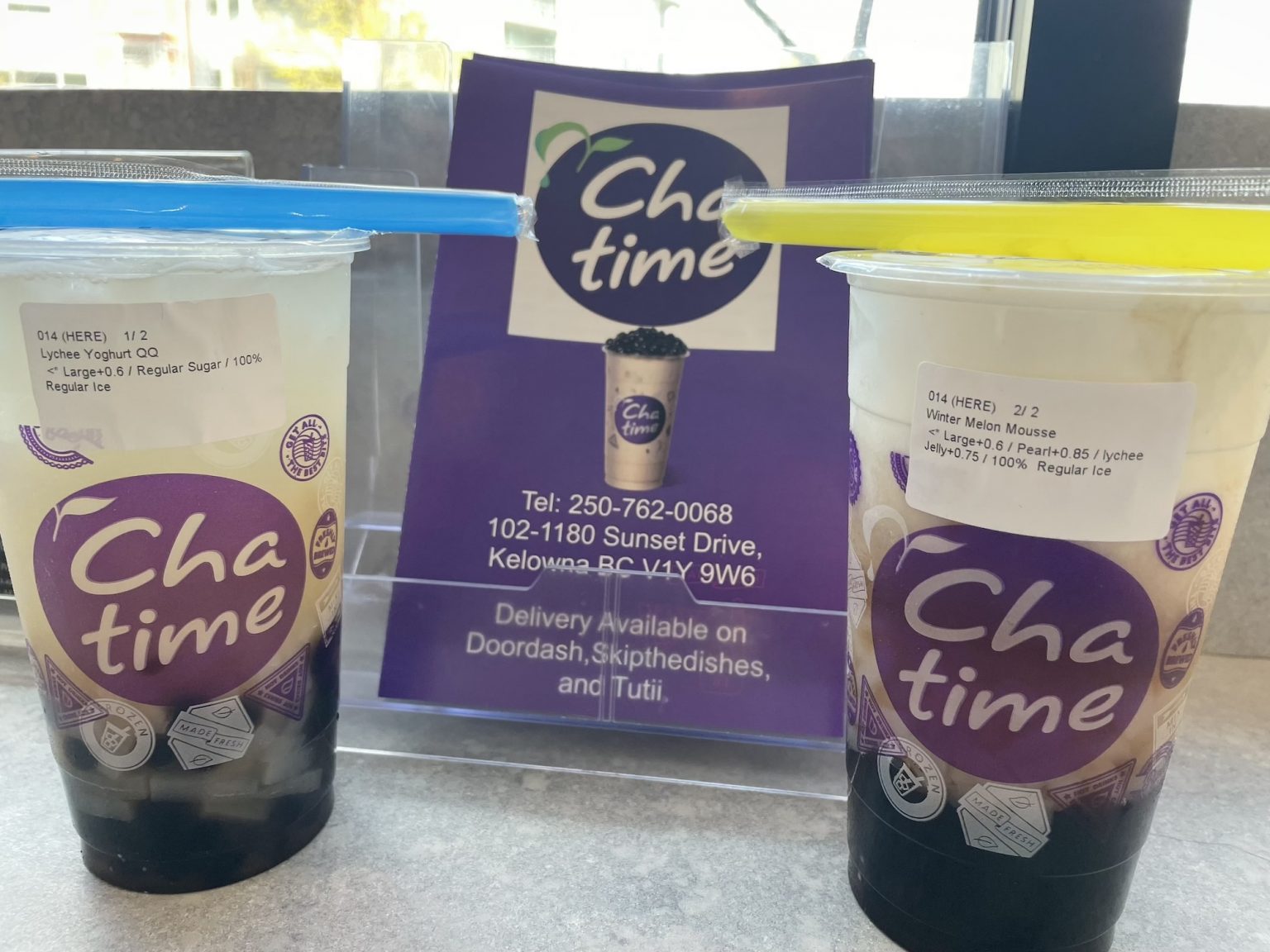 This cute little café right by the beach is a great spot to refresh before soaking in some sunshine this summer. 
Price: $5 – $8 
Sarah: One thing I love about Chatime is that it's right by the beach, so you can take your drink and walk by the water. The menu is also huge, so you can always try something new. 
Stephen: The menu has a lot of photographs of their best sellers, too, so choosing is not so overwhelming. 
Sarah: I had the winter melon mousse tea with tapioca and lychee jelly. The mousse on top is like the cold foam at Starbucks, which I've never seen in a bubble tea before. I got the normal sweetness, but I think you can definitely get it half-sweet. It was a little too sweet for my taste. 
Stephen: Same. I got the lychee yoghurt QQ, and it was too sweet, personally. They do walk you through the levels of sweetness, though, so it's easy to order a lower sweetness. 
Milk & Sugar (4.7 on Google)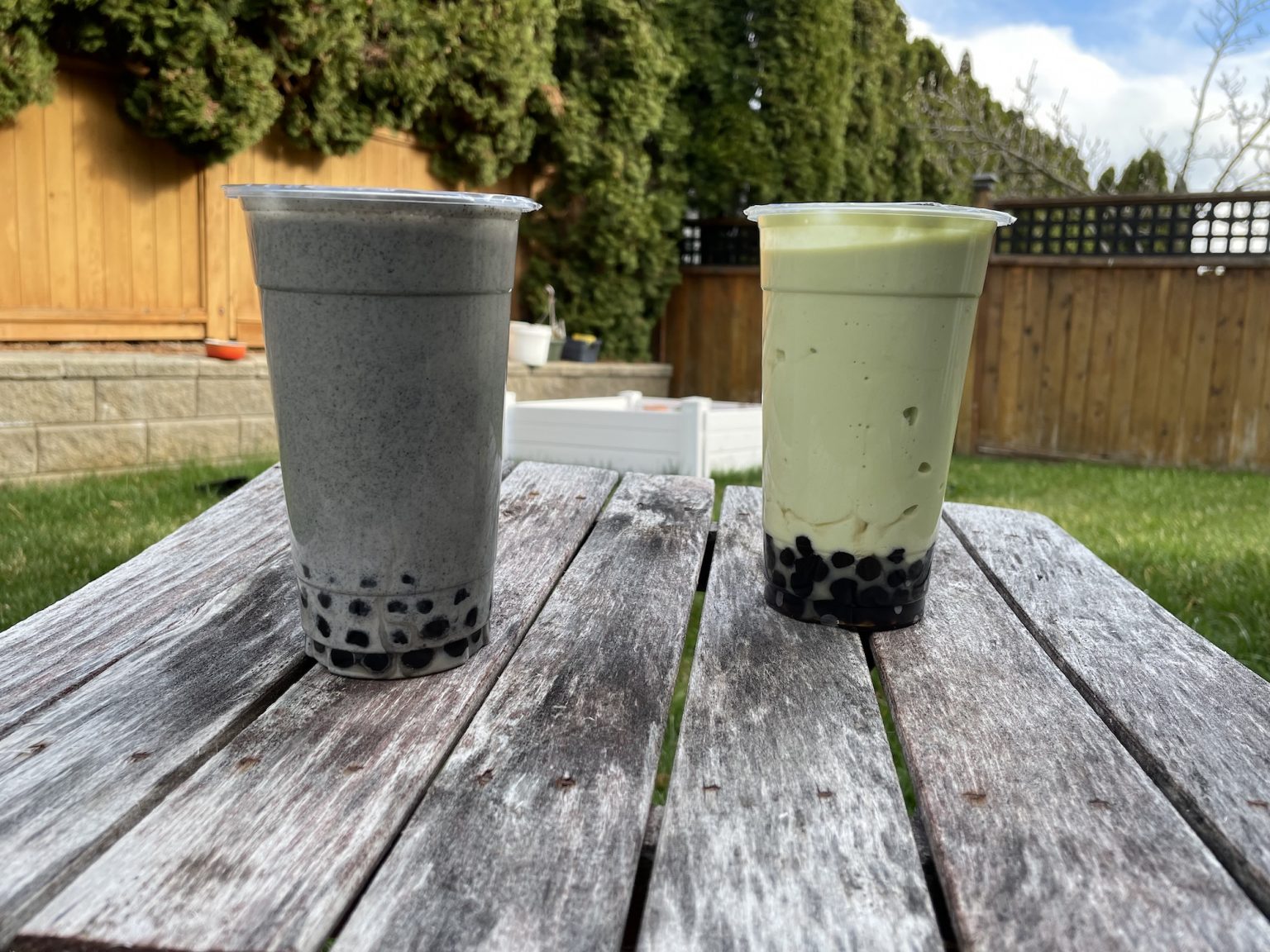 This tiny little shop by Okanagan College is a great spot, not just for bubble tea but also for Chinese food! 
Price: $5 – $8 
Stephen: If you're looking for the richest and most decadent bubble tea around, I think it's here. They blend ice cream and/or fresh fruit into some of their drinks, which, for the price, is a fantastic deal. The menu is pretty big, too, it takes up two full boards. 
Sarah: Yeah! I got the avocado milkshake with tapioca pearls, and it was perfectly sweet, thick, and so luxuriously creamy. I only regret not getting coconut jelly because I think that would've been delicious. 
Stephen: I tried the sesame cheesecake, and it was wonderfully smooth and creamy, but it was a meal. The richness and weight of the drinks here are great value, and the drinks will definitely fill you up. 
---
Overall, Stephen and I agree that OneZo is our overall favourite because they've got a good mix of creamy-sweet and fruity-sweet teas, as well as a big range of pearls, and a good price point. However, if we're going for decadence, it'd be Milk & Sugar every time. The addition of ice cream and fresh fruit is just too good. 
What's your favourite place to get bubble tea in Kelowna? Recommend some places (and flavours) in the comments. 
---
About the author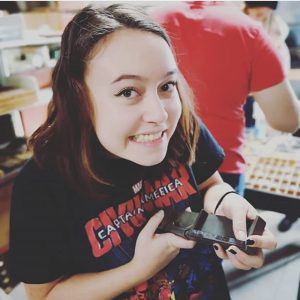 Sarah Kloos is a transfer student from Okanagan College. She's a Creative Writing major, a collector of cool rocks, and a lover of novels. While she's still not 100% sure what she's going to be when she grows up, she's okay with that. For now, she's learning everything she can from her Work Study experience and loving every minute of it.