In our next business spotlight, we are featuring a clothing store located in downtown Kelowna: Grey Hearts Denim, founded by Sean Whyte and Paul Reyes. Grey Hearts Denim is a denim wear and lifestyle clothing store that sells new, reworked, and vintage clothing. 
During Black History Month, the content creator team met with the founders to talk about their business, journey, and experiences thus far.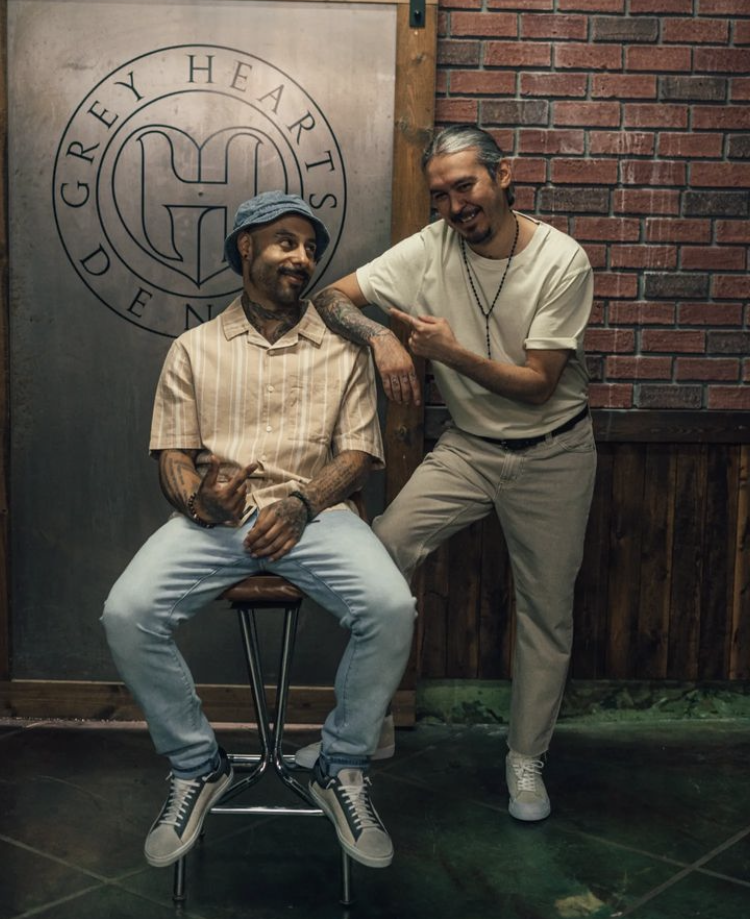 Grey Hearts Denim's Journey  
Grey Hearts opened in January 2020, right before the start of the pandemic. As a result of the lockdowns that followed, Sean and Paul had to adapt their business model to fit the changing situation and focused on content creation, building their online store, and developing reusable masks made of denim. Having met in fashion school 10 years ago, they utilized their skills and started doing custom clothing alterations too. Through this expansion, Grey Hearts became a multifaceted business.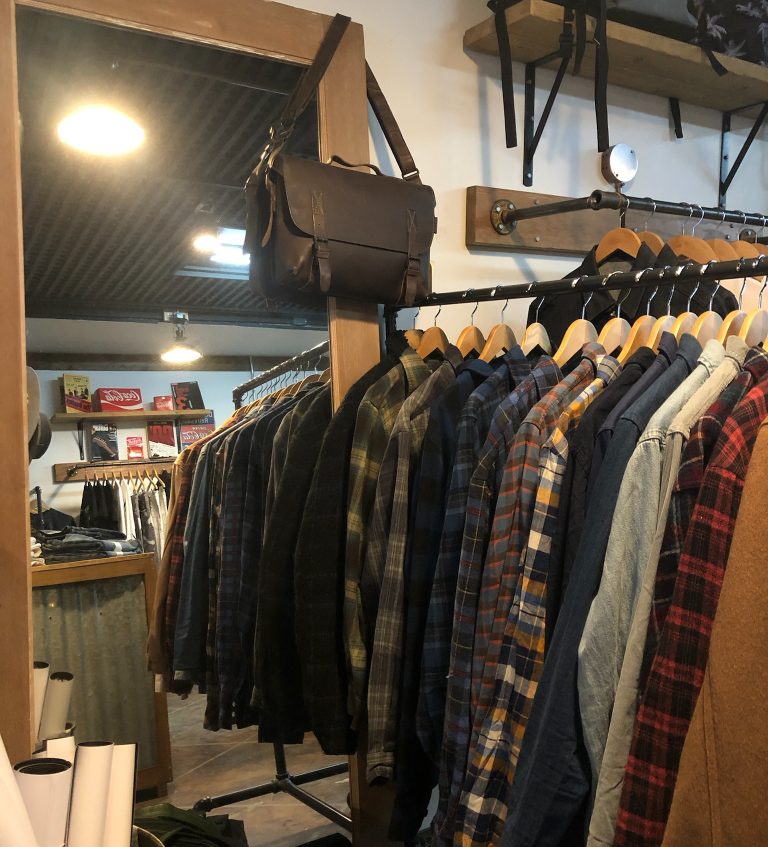 What makes Grey Hearts different? 
For Sean and Paul, it has always been about people over profits. Seeing their store as more of a workshop than a retail store, they focus on offering customers an experience by "making people as comfortable as possible and taking time to understand their fits and preferred silhouettes."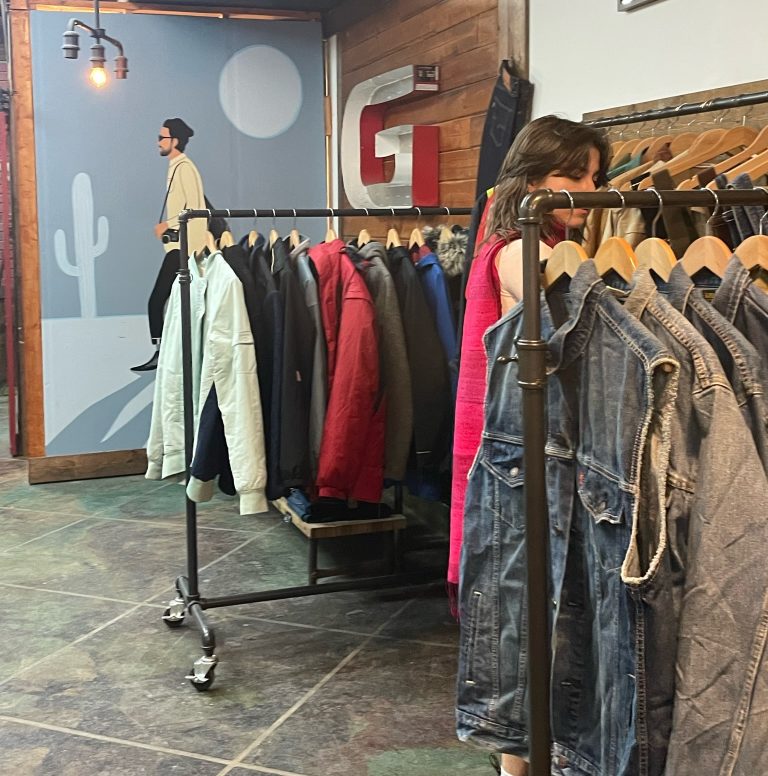 Importance of community and giving back
To Grey Hearts, giving back to the community has been of utmost importance. They frequently donate clothing to Kelowna Gospel Mission and have found ways to contribute to important causes through their skills. After the murder of George Floyd, they contributed to the Black Lives Matter Movement by selling socks and donating profits to Campaign Zero. At the height of the pandemic, when masks were in short supply, they donated a mask for every mask they sold to the Kelowna General Hospital. Using their skills in fashion and clothing design, they found their own way to give back and encourage others to do the same, saying, "work with what you have." 
Sustainability
For Grey Hearts, sustainability is very important. They carry sustainable brands and encourage their shoppers to see clothing as an investment. They explained that, when broken down, sustainability is "what clothes mean to you." Part of this means buying second-hand clothing but it also means "buying the right piece the first time."
For them, it's important to ensure that you have a good quality piece that fits you well and will last you a lifetime—a piece you can pass down to your kids. With Sean and Paul's expertise, attention to detail, and care, that's exactly what you get at Grey Hearts—an opportunity to buy the right piece the first time.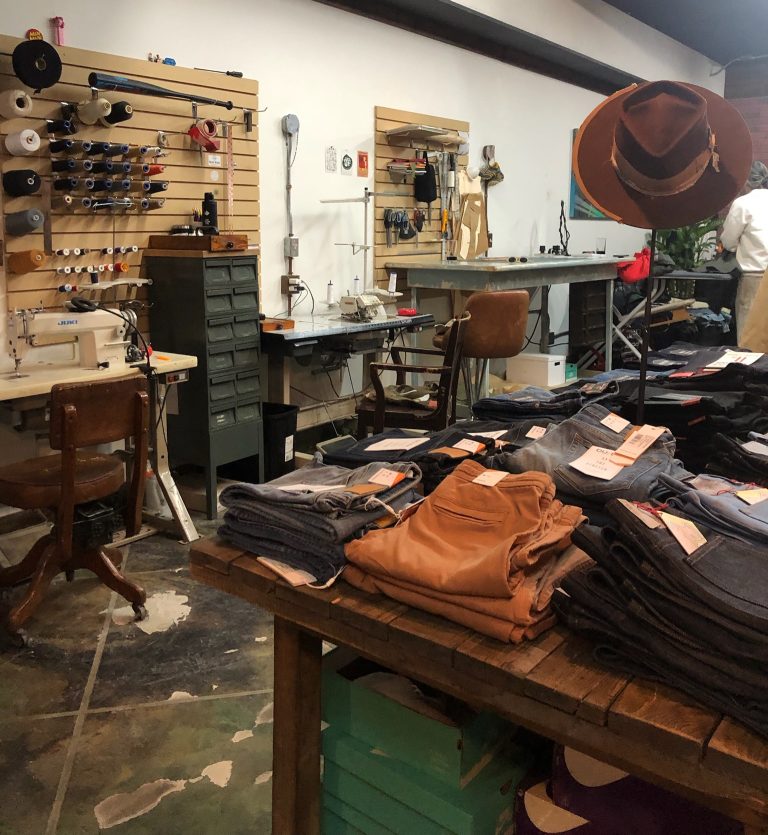 Challenges of being a Black business owner
Their success has not come without difficulty. Sean expressed that people's prejudices and stereotyping can lead some to underestimate his expertise. He said, "sometimes people don't think you're actually a business owner" and it "often happens that people are surprised at how well-spoken and educated" he is. As a piece of wisdom to other Black and POC entrepreneurs he said, "be prepared to work twice as hard". 
As a Black business owner, Sean has empathy for people and the challenges they face, whether it be gender, ethnicity, or disability, and says that sometimes the struggle can help "create an experience, which creates culture." Adding that, "pressure busts pipes or makes a diamond."
The secret to their success
Sean and Paul possess a level of work ethic that is both commendable and inspiring. Their commitment to their business and ability to adapt in the face of adversity has enabled their business to survive and flourish even during Covid. Seeing their success through people not profits has also allowed them to stay true and unwavering in their goals. 
Their passion and educational roots, both having a background in fashion, have allowed them to keep going even when times get tough. Every business has its challenges, and no journey goes as planned. When these situations arrive, Sean and Paul "stay calm in the eye of the storm." 
To others looking to do something similar, they emphasize the importance of "staying on the pulse." Knowing their customers well, staying ahead of trends, and being involved in the community have allowed them to succeed. 
Check out the shop, located at 1615 Pandosy Street, downtown Kelowna. They also have a blog, podcast, and online store.
Learn more about Grey Hearts Denim
See the other business spotlight:
This Space Belongs to You
---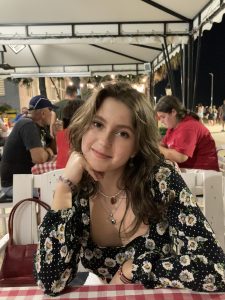 ABOUT THE AUTHOR
Ideja Efendija is a a third-year international student majoring in International Relations. Originally from Kosovo, she's lived most of her life in Kenya. She is passionate about politics, Lana Del Rey, and language learning. As a student content creator, she hopes to create content that entertains and fosters community at UBCO.