The time of relief (or maybe for you, it's reckoning JK) has come. Reading week! WOOP WOOP! If you're staying in Kelowna this reading week, worry not. There's so much to do in this beautiful city, even if you're on a budget (like me). And extra bonus points because these are all accessible by transit. 
Here's a list of things to explore:
1) Thrift!!! 
We can save some money and do some good for our communities and our earth! Here are a few thrift/consignment stores to check out. Or instead, you can organize a clothing swap with your friends for free! 
Value Village (Rutland)

 

Pretty Little Things (Pandosy)

 

Frock & Fellow

(downtown) 

Salvation Army

(Rutland) 

Rutland Thrift

MCC Thrift Shop

(Rutland)

Kelowna Women's Shelter Thrift Store

(near downtown)

Kelowna Gospel Mission Thrift Store (Rutland)
Grey Hearts Denim, luxury consignment (downtown)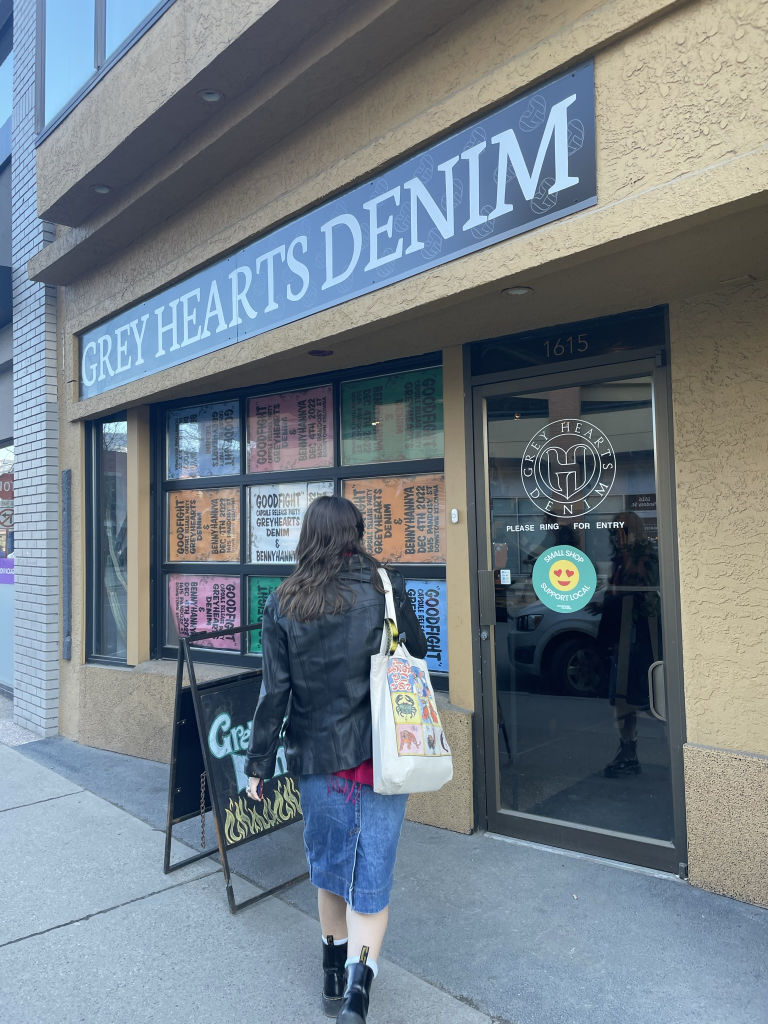 2) Explore local coffee shops around the city
Our caffeine addictions don't stop when classes do… So we might as well be somewhere cute, while supporting local. Here are some of my favourites: 

Sprout

(downtown)

Bright Jenny

(near downtown)

Pulp Fiction

(downtown) 

Bean Scene

(downtown) 

Bike Shop Café

(downtown) 

Black Rabbit Coffee House

(Mission)

350° Bakehouse and Café

(downtown)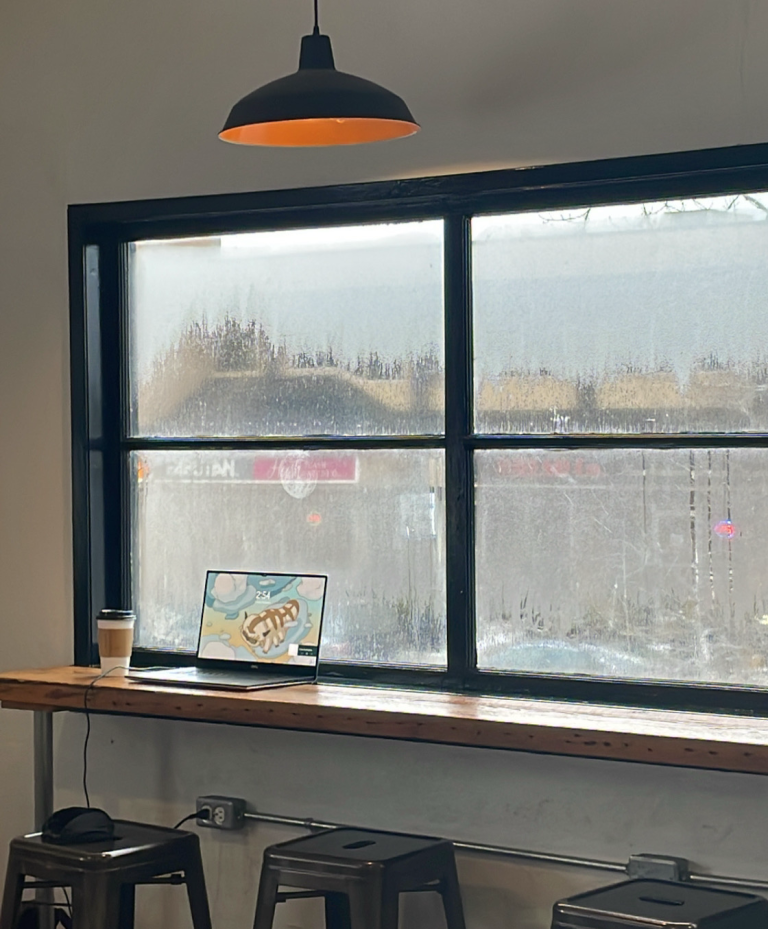 3) Food Trip
This one is for my fellow foodies. My family coined the term "Food Trip" for when we go to a bunch of spots and order several little things everywhere we go to get the most variety! @kelly.andfood helped me come up with a list of affordable and super yummy food options for your next Food Trip: 

Pho Soc Trang Vietnamese Cuisine

(downtown)

Little Hobo Soup & Sandwich Shop

(downtown)

Latin Fiesta

(Rutland)

Chicko Chicken

(downtown)

Jackknife Brewing

(near downtown)

Soban Korean Bistro

(downtown)

Made in India

(downtown and Rutland)

Macao Imperial Tea

(Rutland)

YumYum Tree

 (Capri)

Mad Mango Café (downtown)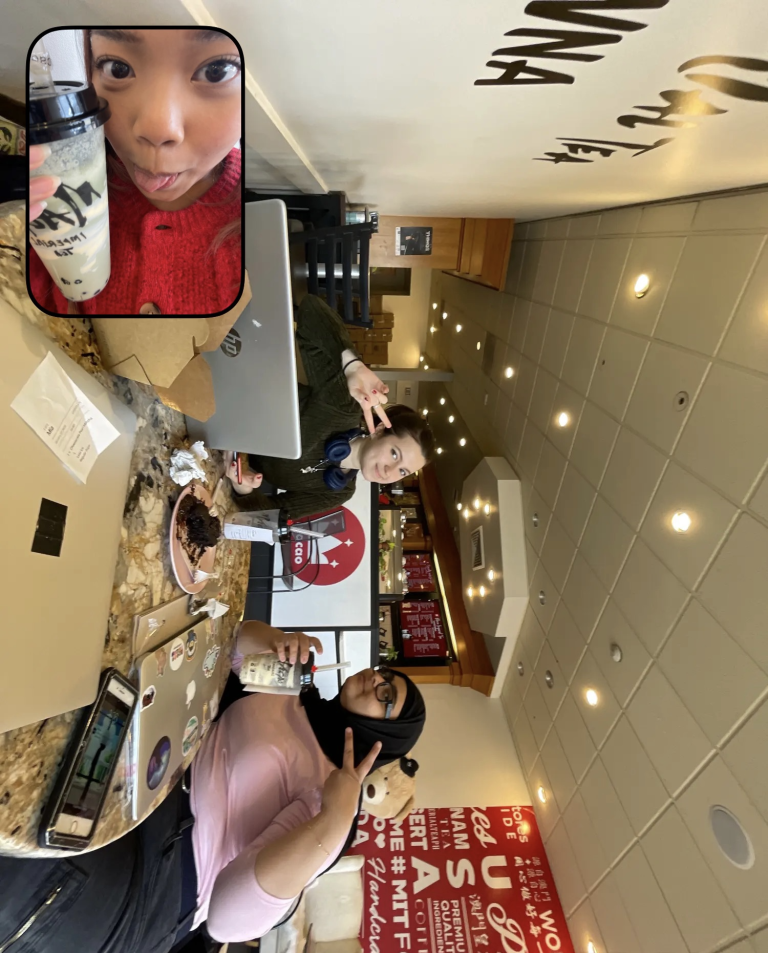 4) Go on a hot girl walk
You don't need to be a girl to go on a Hot Girl walk – it's about the mentality, the lifestyle. Try going for a walk somewhere you haven't been to yet: 

Mission Creek Greenway 

Knox Mountain

 

Gyro Beach to Abbott Street neighbourhood

 

Pandosy and Lower Mission

 

Downtown (challenge yourself to find a spot you didn't know before)

 
5) Stay in and marathon your fav franchise or binge a new show
Time to catch up on shows and films, or even rewatch your favourites. Even better, enjoy them with friends! Here are some of my recs: 

Abbott Elementary
Avatar the Last Airbender 
Everything Everywhere All at Once 
Edward Scissorhands 
Fleabag 
She's the Man 
About Time 
Hitch 
PRIDE AND PREJUDICE 2005 
Jujutsu Kaisen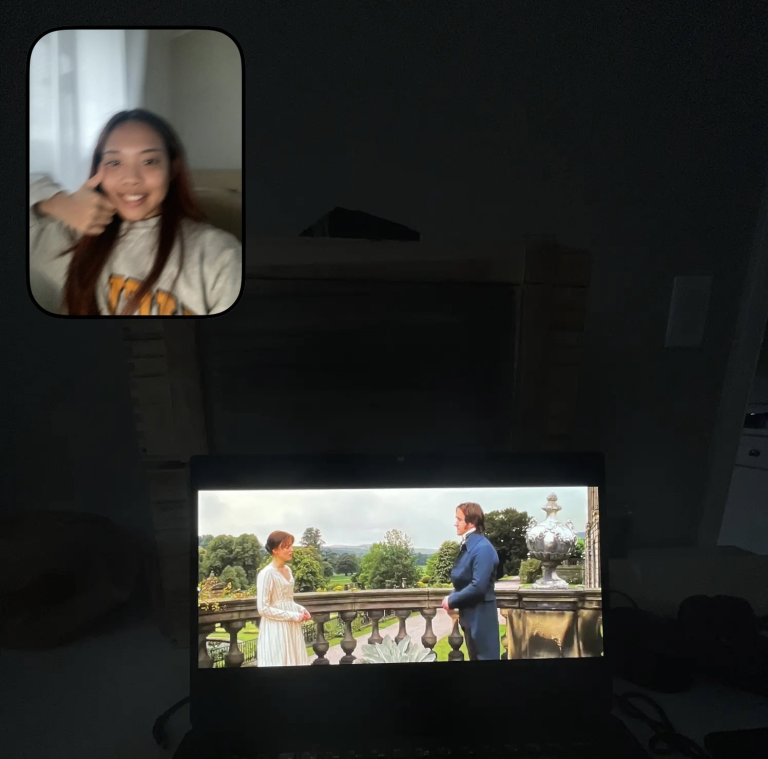 6) Closet clean up
Is it too early for spring cleaning? Well, you can do that clothing swap with your friends or sell your pre-loved clothes on Marketplace, in consignment shops, or on other apps like Depop or Vinted! 

7) Get creative!
Start a new hobby, learn a new skill, or do something you've been meaning to try!

 

Knitting/crocheting

 

Cooking or baking new foods

 

Digital design posters/prints

 

Painting stones

 

Karaoke night

 

Go on a photoshoot, make content! Share content!

 

Write poetry

 

Get dressed up and have a dance party

 
This is just a start! There's so much to discover and explore in this beautiful city. Hope this encouraged you to try something new – I know I definitely will! Have a lovely reading week and rest lots.
View this post on Instagram
---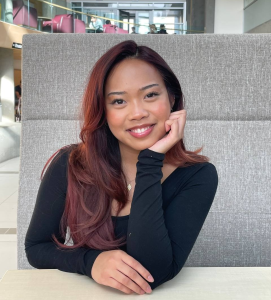 ABOUT THE AUTHOR
Mia Mendoza is a transfer student in her first year of the Media Studies program and loves telling stories. She really enjoys personality tests, anything to do with pop culture, and trying new foods! Her favourite thing to do in Kelowna is taking long walks on the beach and buying overpriced coffee  <3