I'm a big fan of shopping local for Christmas gifts as much as I can. Local shops and artisans usually have super unique products and they feel extra-special coming from a business in my own community. Whether you're looking for gifts for your friends, family members, or other special people in your life, you can find a bunch of great gifts in the Okanagan! 
Gifts for the person who has too many mugs in their cupboard
Is your giftee a person who can't go without a fresh cup of coffee in the morning? Try grabbing them a bag of local coffee from Bright Jenny. They have a variety of different types of coffee, with a variety of different grind options from full beans to aeropress grind. Plus, they've got a holiday blend right now with notes of chocolate mousse, nutmeg, and roasted pecan. 'Nough said. 
Is hot chocolate your giftee's favourite drink? Sweet Tooth Kelowna has giant hot chocolate bombs perfect for warming up at the end of a cold day. They've got lots of fun flavours, and IMHO, it's really entertaining to watch these babies dissolve in hot water or milk.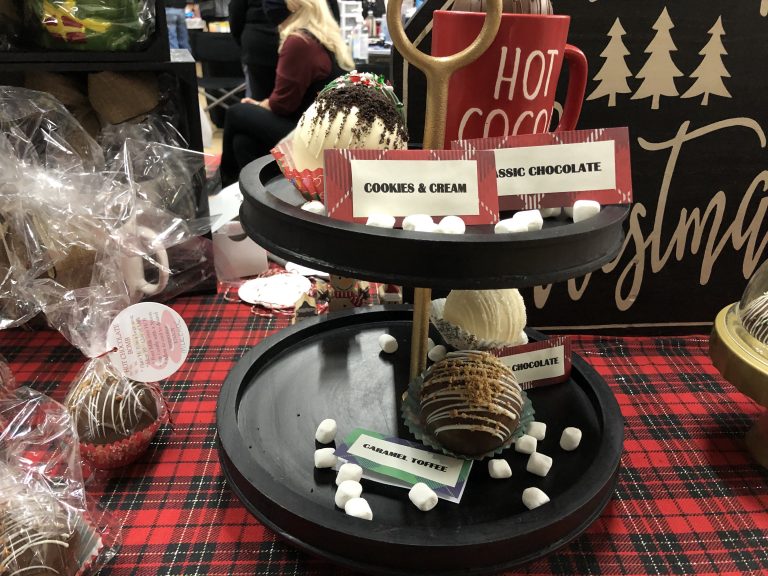 Know someone who fancies themselves a sommelier? A bottle of wine from a local vineyard would make a great gift. My favourite winery in Kelowna is Sperling vineyards (shout out to the Old Vines Foche), but if you're not sure what kind of wine they like, you could always gift a wine-tasting or wine-tour. That way you give them the gift of your company…and wine. 
If you can't make it to a farmer's market, The Artful Hand has lots of gift options made by local creators (and not just for this category).  
Gifts for the person in your life who has everything
We all have at least one person in our lives who is impossible to shop for. Fear not! Practical gifts are a great go-to when you're not sure what to get someone. If you're looking for hand-knit winterwear like toques and blankets, Seafoot Creations has some really unique and cute options.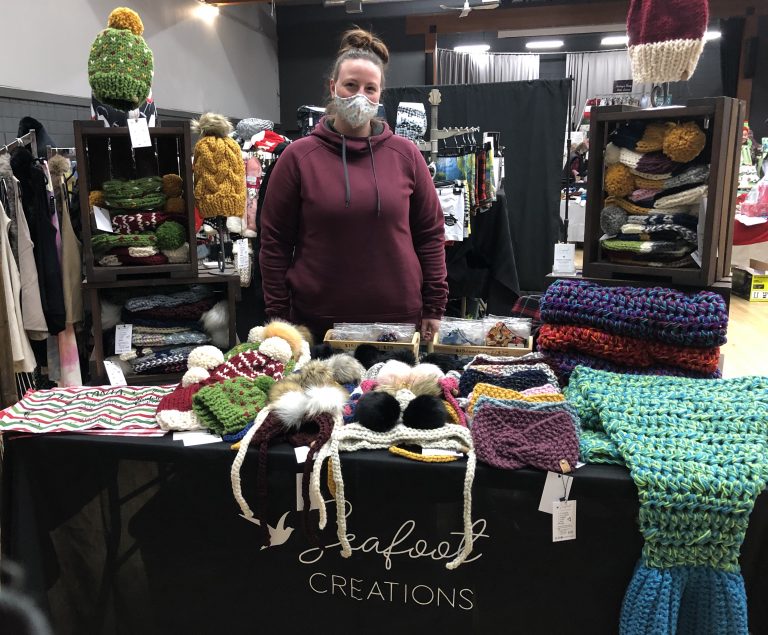 Another great option for someone who loves spending time in the kitchen is a product from Sunset Gourmet. They have a huge variety of sauces, drink mixes, soup mixes, spices, and more. And the best part? Many of their products are gluten-free, so our celiac friends don't have to miss out. 
Looking for a gift that's environmentally friendly? The Fill Stores in Vernon and Kelowna have a variety of refillable home products. They sell everything from bath products to body lotion to plastic-free starter kits. 
Got a friend who's always hosting game nights? Quantam Games has you covered. Give the gift of endless shenanigans this holiday season. 
Gifts for the person who never treats themselves 
Know someone who loves cute earrings? Alabaster and Ivy is based out of Salmon Arm and has THE CUTEST homemade clay earrings. Plus, she's got a Christmas collection out that is seriously adorable! 
Looking for a gift for someone creative, or who just likes trying new things? Måla Paint by Numbers is a mother/daughter team that creates some really cute paint-by-number canvases. If 16×20 is a little too much of a project, they also sell mini kits that come with a cute little easel to display them on. BRB while I go buy mini kits for all my friends and host a paint night.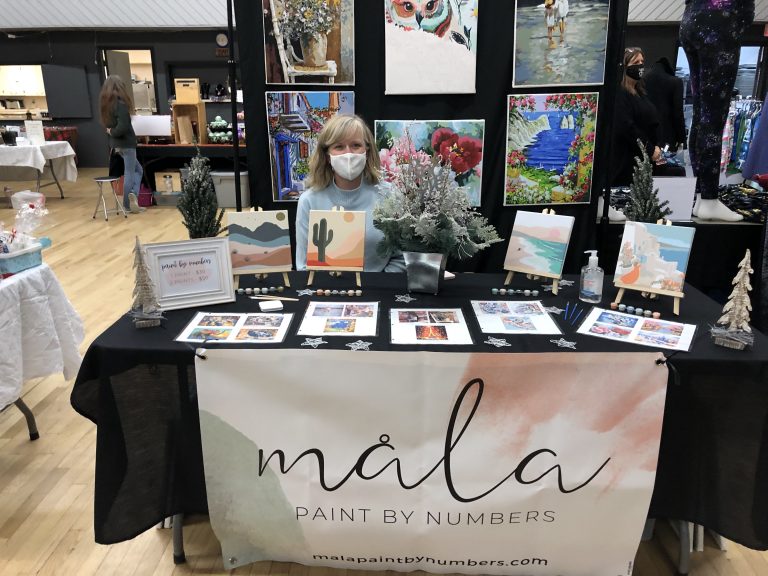 If your bestie's two favourite things are self-care and skincare, there are tons of great local places to shop. One great place to find high-quality locally made skincare products is Hemptation. They're based out of Kelowna and all the products are small-batch and all-natural.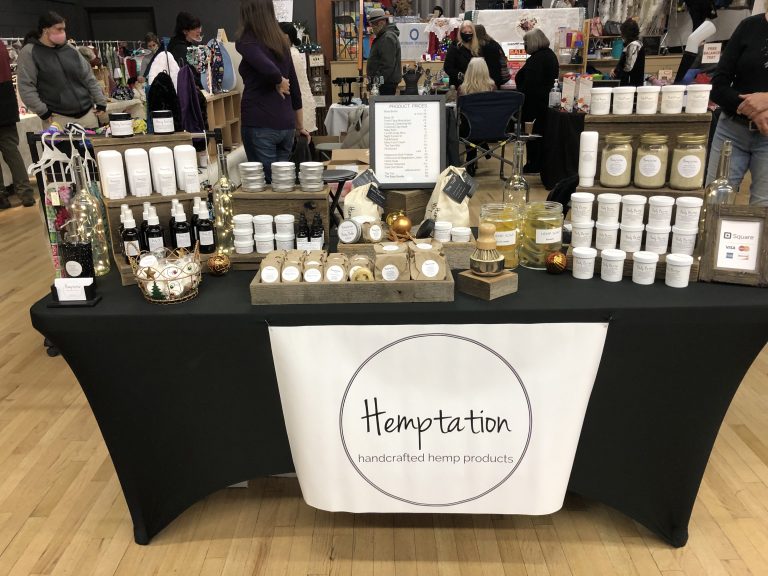 Still lost?
If you're not sure where to start looking for local businesses to shop at, check out some holiday markets running in the Okanagan. This isn't an extensive list, so if you hear of any more upcoming events, let us know in the comments! 
There are also some great shops in the Okanagan that sell local products. Shops like The Artful Hand and Summerland Sweets in the Orchard Park mall are great places to start, but you can find great local businesses all over the Okanagan. 
Happy Holidays everyone! See you in January. 
---
About the author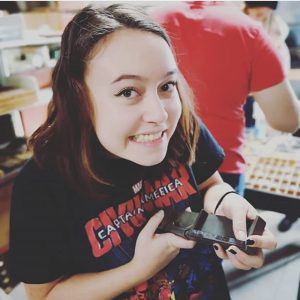 Sarah Kloos is a transfer student from Okanagan College. She's a Creative Writing major, a collector of cool rocks, and a lover of novels. While she's still not 100% sure what she's going to be when she grows up, she's okay with that. For now, she's learning everything she can from her co-op work term, and loving every minute of it.