It's Fall, y'all! Do you know what that means? Pumpkin EVERYTHING. And it's come to campus, so I teamed up with my fellow Student Content Creator, Hadi, to try all the pumpkin-themed snacks and drinks. It was beautiful pumpkin gluttony, and I loved every second of it. Here's what we think about some of the pumpkin-themed goodies on campus.
Pumpkin spiced latte — Starbucks
This was Hadi's first pumpkin spice treat ever, and I think he might've been expecting a bit more pumpkin flavour. He wasn't expecting a strong coffee flavour, so I probably should've started him off with a pumpkin spice crème frappe. Next time. This drink would be great for any latte-lover looking for a treat, but that's just not Hadi. 
Pumpkin cream cheese muffin — Starbucks
This has always been my favourite pumpkin-themed treat at Starbucks. Both Hadi and I loved the flavour of the muffin and the cream cheese dollop on top. We also loved the presentation of this one, with the lots and seeds along the bottom of the muffin top. So cute!  
Pumpkin scone — Starbucks
This was our lowest ranking snack, but not because it was bad, just because the other two snacks set the bar SO high. We were surprised by how soft the scone was since the matte vanilla glaze makes it looks like it could be stale. It's a hard glaze, but it melts in your mouth right away, and the spices in the scone were really nice. Also, this is a solid snack if you want to fill up. It's dense and suuuper filling. 

Pumpkin Timbits — Tim Hortons
These were so close to being our favourite snack (the cream cheese in the other muffin was just too good). They had a nice aromatic dough, and they were covered in cinnamon sugar. They had a nice firm outside, but were really soft on the inside, which made for a great texture! Plus, a ten-pack of Timbits is less than $5, so it's great for getting your fill of fall snacks on a budget. 
Pumpkin spiced latte — Comma
The comma pumpkin spiced latte was so tasty. It was perfectly sweet, and nice and frothy. Also, I got a cute little latte art heart in mine sooooo presentation-wise it couldn't be beat. All in all, a very solid drink. They're pretty reasonably priced too, so don't feel bad for ordering one when you realize you left your coffee thermos on the counter at home. 

Pumpkin steamer — Comma
Hadi and I had conflicting feelings about this snack. I thought it was nicely sweetened, not too syrupy, and overall a comforting drink. But Hadi couldn't really get past the frothed milk on top. It reminded him of foamy soap. If you're craving a pumpkin spiced latte but can't have caffeine past noon, this could be the drink for you. If you're worried about the soap association, order without foam.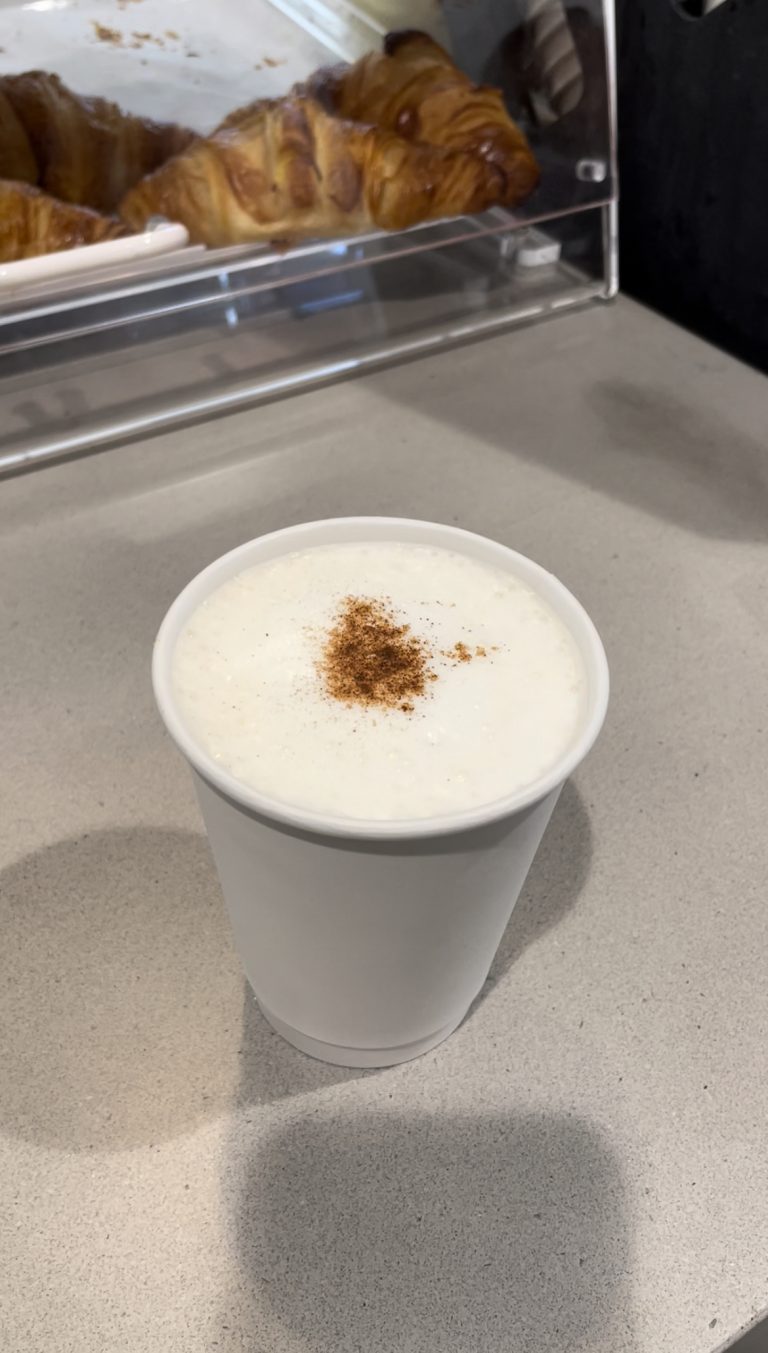 If you're a lover of pumpkin spice, check out these snacks and more on campus. Plus, keep an eye out for our video with our full reviews and ratings on the @ubcstudents Instagram page. Did we miss your favourite snack? Did we get anything wrong? Let us know your thoughts in the comments!
---
About the author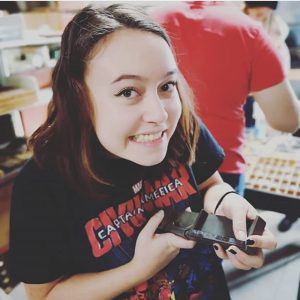 Sarah Kloos is a transfer student from Okanagan College. She's a Creative Writing major, a collector of cool rocks, and a lover of novels. While she's still not 100% sure what she's going to be when she grows up, she's okay with that. For now, she's learning everything she can from her co-op work term, and loving every minute of it.