Welcome to Kelowna!
Here at UBCO, we're so lucky to be located in the Okanagan where there's no shortage of ways to keep busy! Whether you're new to Kelowna or looking to further explore the area, read on for a list of ideas of things to do and local businesses to support around the Okanagan. 
Get outside
Hiking and Biking
There's no shortage of great places to hike and bike around Kelowna. Some of our favourite hiking spots include Knox Mountain, Spion Kop, and Lebanon Creek, and even the UBCO campus trails. First time hiking? 
When it comes to biking, check out the Okanagan Rail Trail or the Myra Canyon Trestles for trails with excellent views, or if mountain biking is more your speed, Myra-Bellevue Provincial Park and Knox Mountain are great for that as well! You can find even more Okanagan bike trails here. No bike? No problem – UBCycles has you covered, offering bike loans, maintenance, and more.  
Winter Sports
Whether you're a beginner or a pro, skiing and snowboarding are always a fun time! UBCO isn't too far from either Big White Ski Resort or SilverStar Mountain Resort, both of which are student favourites – keep an eye out for student deals on season passes and more. Other fun winter activities around the Okanagan include snowshoeing and cross-country skiing, also offered at Big White and SilverStar. 
Not sure where to get started with outdoor activities? Visit UBCO Recreation for all sorts of fun programming both on- and off-campus, or check out what the Varsity Outdoor Club Okanagan (UBCO VOCO) is up to – they've got gear available to borrow, and so much more.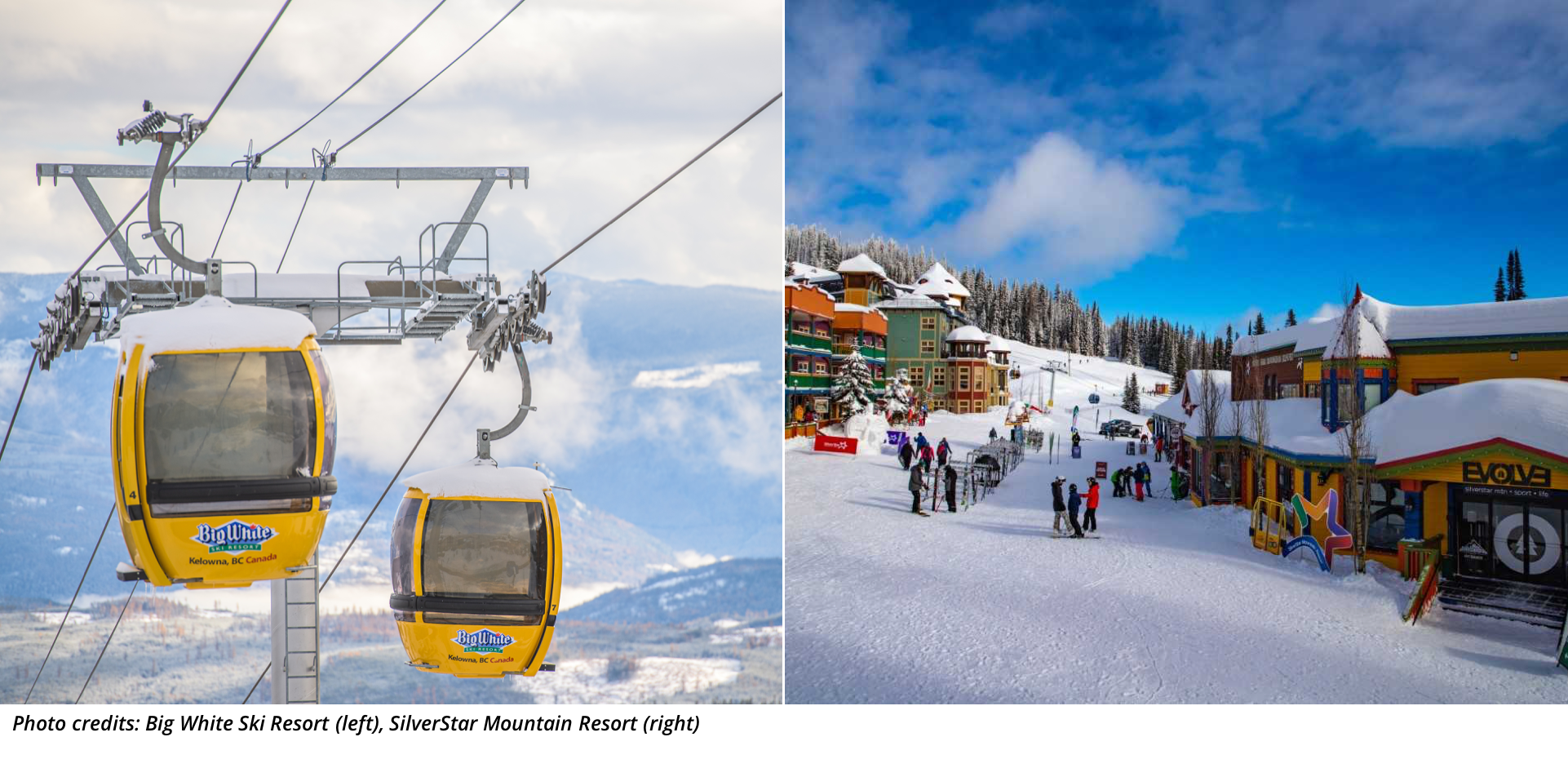 Parks and Beaches
Sometimes, you'd prefer to just chill out, and Kelowna has plenty of parks and beaches for that. Grab a frisbee or pack a picnic and head downtown to Stuart Park or City Park for an afternoon at the park, or if you'd prefer a beach day, try Hot Sands Beach or Tugboat Beach. Check out this map of Kelowna beaches and parks for even more options! 
Grab a bite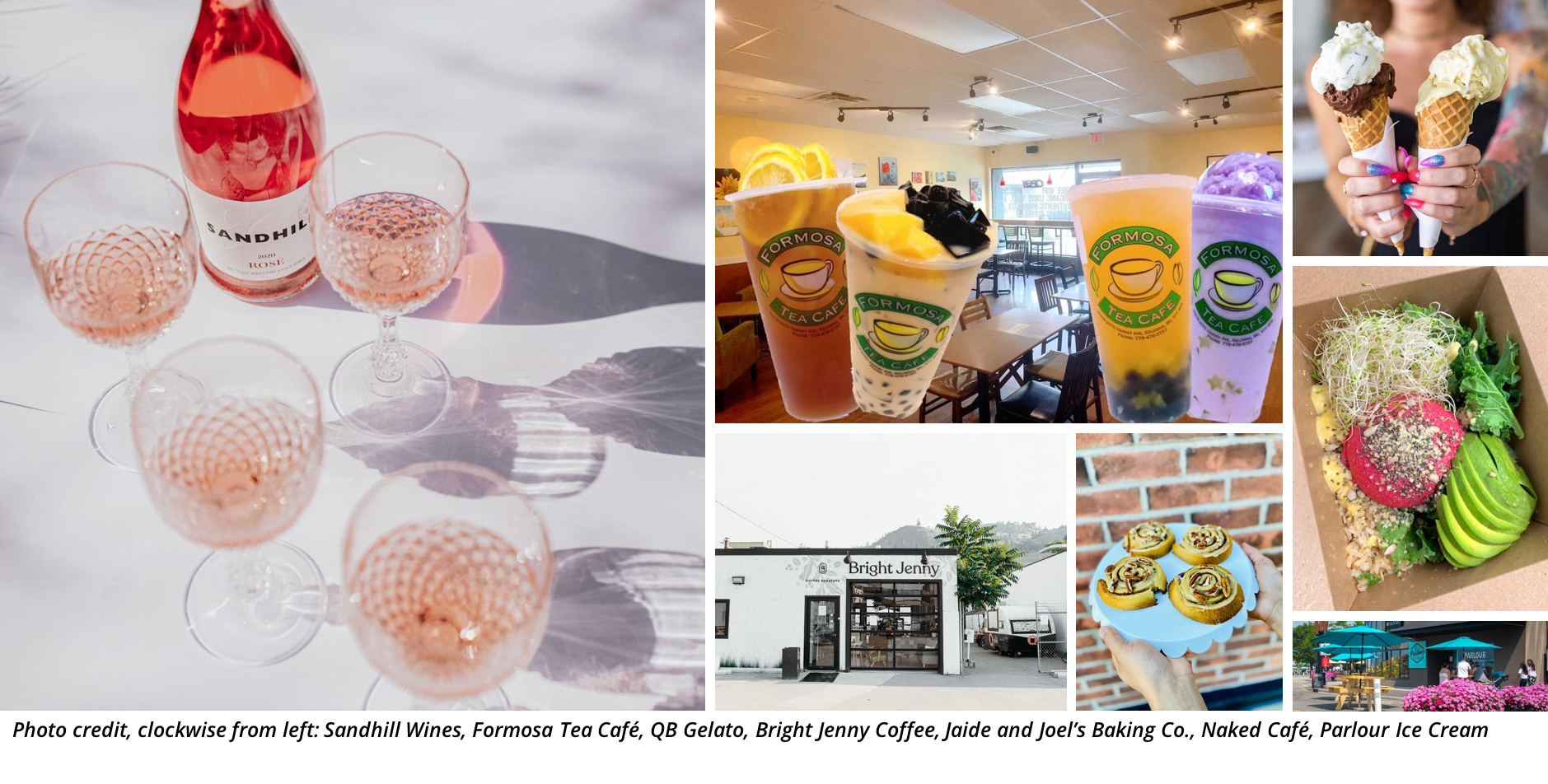 Coffee Shops
There's no shortage of good coffee around Kelowna. Bean Scene and Bright Jenny are two of many great options, as well as Pulp Fiction which has a unique retro vibe. Not only are cafés an excellent place to catch up with friends, but you might just find your new favourite study spot there, too. 
Restaurants
Why not try someplace new to eat? Naked Café and gluten-free bakery Jaide and Joel's are both completely plant-based options loved by vegans and non-vegans alike. If you're craving sushi, Momo Sushi is a favourite among students, and you can even use your meal card there. Or, if you're feeling fancy and adventurous, give Gather Restaurant a go – we bet you've never tried Korean-Italian fusion before. 
Sweet Treats
Is there anything more delectable than ice cream? Parlour Ice Cream is a Kelowna staple with both classic flavours and funky new ones, or if you're in the mood for something a little different than ice cream (but just as good), give QB Gelato a try. For your bubble tea fix, head over to Formosa Tea Café; along with Parlour, they'll accept your meal card as well. 
Breweries and Wineries
For the 19 and over crowd, there are a ton of breweries and wineries to visit in the Okanagan. For beer fans, try Kelowna Beer Institute or Copper Brewing, or if wine is more your thing, take a trip to Sandhill Wines or Indigenous World Winery. 
Entertainment and more

Fun and Games
Scandia Golf and Games is a fun place for, well, golf and games (surprise, surprise). They've got an arcade, mini golf, go-karts, batting cages, and more, and it's right along the 97 bus route, not far from UBCO. If you'd like to go bowling, try Capri Bowling Lanes or even BNA Brewing Company – it's both a brewery and a bowling alley. Or check out Gneiss Climbing for a "nice" indoor rock climbing session! 
And more!
Have you ever pet a kangaroo? At the Kangaroo Creek Farm, you can do just that, and meet wallabies, capybaras, emus, goats, and more. On Wednesdays and Saturdays, visit the Kelowna Farmers & Crafters market for all sorts of goodies from local vendors. And don't forget about hockey – seeing a Kelowna Rockets game is always a fun time.  
A note on safety
 While we're so excited to get out and explore the Okanagan, remember to keep in mind that the COVID-19 pandemic is still ongoing and it's important to keep ourselves and others safe above all else. Be sure to follow all public health guidelines and any safety measures implemented by businesses. And don't forget to get your vaccine! 
Let's get out there! 
Now it's your turn! Check out any of the links above for more info on specific activities, or Tourism Kelowna for even more ideas. Better yet, UBCO Recreation has all sorts of fun programs and activities geared specifically toward students, so be sure to take a look at what they have to offer. Happy exploring! 
Did we miss something? Let us know your favourite things to do in Kelowna below! 
---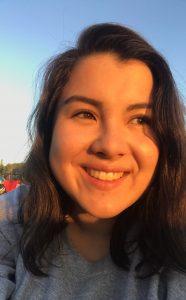 WRITTEN BY BETHANY KOLISNIAK
About the author
Bethany Kolisniak is a Microbiology major from Winnipeg, Manitoba. In her spare time, you can find her playing the guitar, going for hikes, or making balloon animals. She is passionate about advancing equity in healthcare and hopes to do so in her future career, whatever it may turn out to be.